Education Department Newsletter - March 2022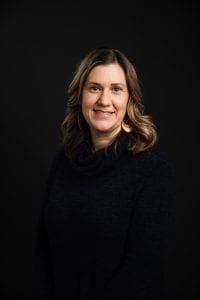 Welcome to the first ever edition of Trinity's Education Department Newsletter. We are excited about this debut and thankful to the faculty and staff who made this possible.
So where should I start?
Serving with Excellence in Education, that's where! This phrase should sound familiar to you; it is our department motto after all. Serving God and others is one of the most important principles of the Christian faith, and it is a tenet we hold strongly to here in the Education Department at Trinity Christian College. 1 Peter 4:10 says, "Each of you should use whatever gift you have received to serve others, as faithful stewards of God's grace in its various forms." This statement helped early church Christians know how to live both individually and collectively in a way that would glorify God. That's what we are all about! Is this going to be easy? No way! But I guarantee it is going to be rewarding for you and for all of us together. I am thankful for each of you and the role you play in this collective commitment to serving God, others, and the education profession in a spirit of excellence. What you find in this newsletter are examples of ways and instances of people who are doing just this.
Dr. Kelly Lenarz, Ed.D.
Dean of Education │ Associate Professor
Project ECHO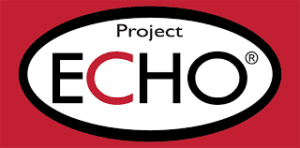 The Education Department team at Trinity Christian College launched Project ECHO this academic year. The team meets virtually on the first and third Wednesday of each month at 3:30pm through the month of April. Our topic for this school year is Promoting Appropriate Behavior in the Classroom. Each session begins with a short didactic and then we review a deidentified case brought to us by one of our participants. This series is designed for all school personnel interested in learning more about how to support appropriate behavior in the classroom. If interested in participating (as a student or school personnel), please contact our Echo team at echo@trnty.edu.
Next Session: March 16 │ 3:30 PM – 4:30 PM


More than a dozen professionals in K-12 education (both Christian and Public) attended our first workshop of the Spring 2022 Series. Dr. Michael Dieter, Assistant Professor of Education, presented Promoting Classroom Comfort and Student Success Through Trauma Informed Practices (1 hour session).
"As educators we want what's best for our students. It was great to be able to present to and also engage in conversation with educators who are working to ensure that all of their students are safe and successful. What happens outside of the classroom has a tremendous impact on what happens inside and the more we collaborate, especially about a topic such as trauma, the more we will best be able to meet the individual needs of students." – Dr. Dieter
Next session: April 20 │3:30 PM – 4:30 PM
Workshop III: Improving Class Discussion presented by Dr. Bill Boerman-Cornell, Professor of Education.
Alumni Spotlight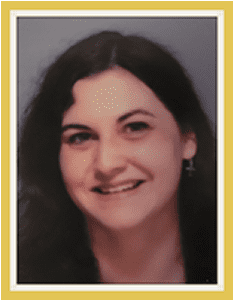 Meet Sarah Rodgers, a Trinity double Education alum, who is spreading her knowledge to make the world more accessible and inclusive. Sarah is also an amazing adjunct in our Education Department.
Sarah has been actively collaborating with her church on a project related to her field of expertise. "Three years ago, I co-founded the Bridging Abilities Ministry at my church. This ministry focuses on helping individuals with disabilities and their families feel welcomed and comfortable coming to church. Over the last few years, we have had quarterly events called, "Funtastic Friday," in which the participants with special needs come to have fun with a peer pal and participate in different activities. The parents of these individuals also come and participate in a parent reception as they learn about the resources that can help serve their child and their family through the IEP process and through post-transition age funding."
"As part of this ministry, my church decided to use their Christmas Eve offering to fund the construction of an inclusive playground on church property. This is a playground that will allow all kids to be welcomed and play together–it will be the first one in Lake County, IL!"
ADVISING DAY
March 16  9:00am
HSC014 – Lecture Hall
Traditional Education students are required to attend this Education Unit meeting to review important program requirements, student teacher processes, and licensure policies.
Sign-in between 8:45 – 9:00am.

ATTENTION ALL TRINITY EDUCATION MAJORS!
HAVE YOU BEEN FINGERPRINTED YET?
All Trinity Christian College Education majors are required to complete a fingerprint Criminal Background Check (CBC) before doing required field experience hours starting in your sophomore year. We are providing the opportunity for you to take care of this ahead of time on Trinity's campus.
Who: Accurate Biometrics Services
What: CBC Fingerprinting
When: Wed., April 20, 2022; 10am-12pm
Where: Molenhouse Lounge
How:
Sign up for a 5-minute time slot (Brightspace > Education Unit Home Site > Criminal Background Checks)
Bring your filled out UCIA Accurate Biometrics Form along (Brightspace, or Pick up in the Education Office)
Driver's License or valid government-issued photo ID needed Cost: $30.00 – Accepts all major credit cards    (Sorry, no cash or personal checks accepted.

Are you looking for a Full-time, Part-time, Internship, Volunteer, or Summer Job? Take a look at our systems linked below for access to job opportunities!
Summer Volunteer Opportunity
Kirby School District 140 (Tinley Park) is seeking volunteers for their summer ESY program June 14th through July 14th 8:15-12:00, Mondays through Thursdays.
Volunteer college students will conduct intensive tutoring sessions with 1st through 7th grade students in ELA and math, under the guidance of special education teachers. Sessions would be 1 hour in length, with multiple sessions per day.
Interested students should contact Carol Jeanne O'Keefe at cokeefe@ksd140.org
Full-time Teaching and Education related positions can be found on the Handshake system.
Click to access Handshake
Part-time, full-time, internship and volunteer education related opportunities can be found on your Brightspace – Education Unit Home Site – Job Board.
Click to access Brightspace

 If you have a story to tell or an opportunity to share, please email education@trnty.edu.
We'd love to hear from you.

Mar 16: Advising Day (9am Meeting for Education students)
Mar 16:  ECHO: Promoting Appropriate Behavior in the Classroom
April 6:  ECHO: Promoting Appropriate Behavior in the Classroom
April 9: North Palos School District Job Fair (10a – 1p)
April 20: ECHO: Promoting Appropriate Behavior in the Classroom
April 20: Criminal Background Checks with Accurate Biometrics (Molenhouse Lounge)
April 20: TEACH Workshop III: Improving Class Discussion
Apr 25 & 26: Young Authors Festival
May 2: Student Teacher Commissioning Reception