14th Annual Student-Directed One-Act Plays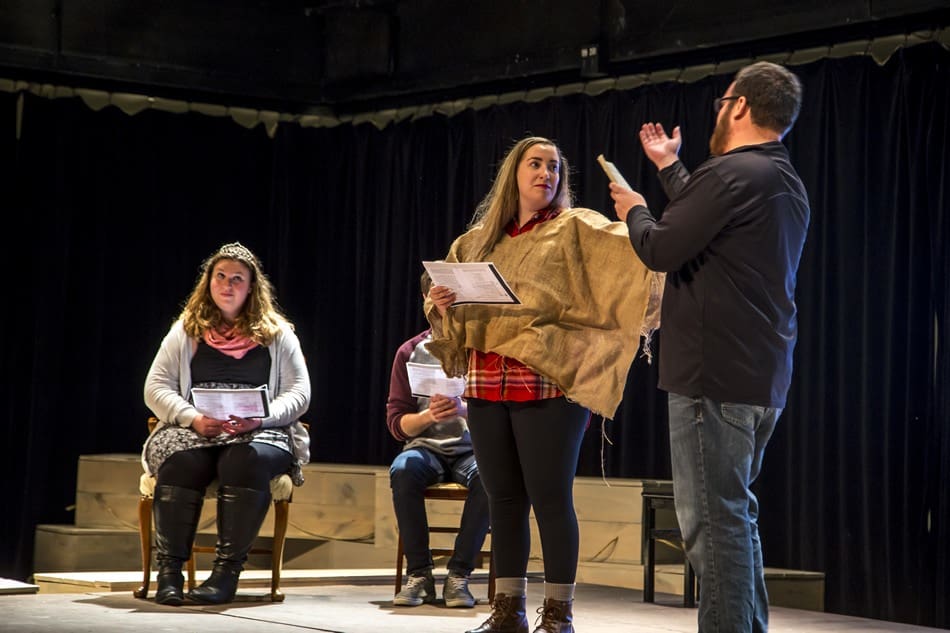 Join the Trinity Christian College community for its annual evening of student directed one-act plays, Oct. 19, 2019 at 7:30 p.m. in the Kallemeyn Theater in the Art and Communications Center.  Doors open at 7:00 p.m. and seating is unassigned.
Description of the Plays:
Riders to the Sea is a classic piece of dramatic literature from Ireland in the early 1900s. Its story features Maurya, a widow living in the Irish Aran Islands, who has lost her husband and several sons to the ravages of the sea. In the play, Maurya and her three youngest children try to determine whether the sea has also claimed another life of one of their own family.
The Game of Chess was written by Kenneth Sawyer Goodman (for whom Chicago's Goodman Theatre was named) in the early 1900s. It is the story of a cunning authoritarian Russian ruler who challenges a rival revolutionary leader to a high-stakes game of chess, where life itself hangs in the balance.
Directors:
Larissa Mulder & Nathan Dykstra
Stage Managers:
Sam Jankosky & Caleb Last
Cast:
Riders to the Sea
Evie Dykhouse, Alexandria Eggert, Amy Meyrick, Aaron Alderden, Dani Daujatas, Kyle Donnelly, Allison Raddatz, Stephanie Rodriguez, Abby Tillema, Ryan VanGilst, Katie VanWyhe, Alec Visser
The Game of Chess
Jake VanDyke, Tony Reppmann, Jacob Contreras, Caleb Last