18th Annual Christmastide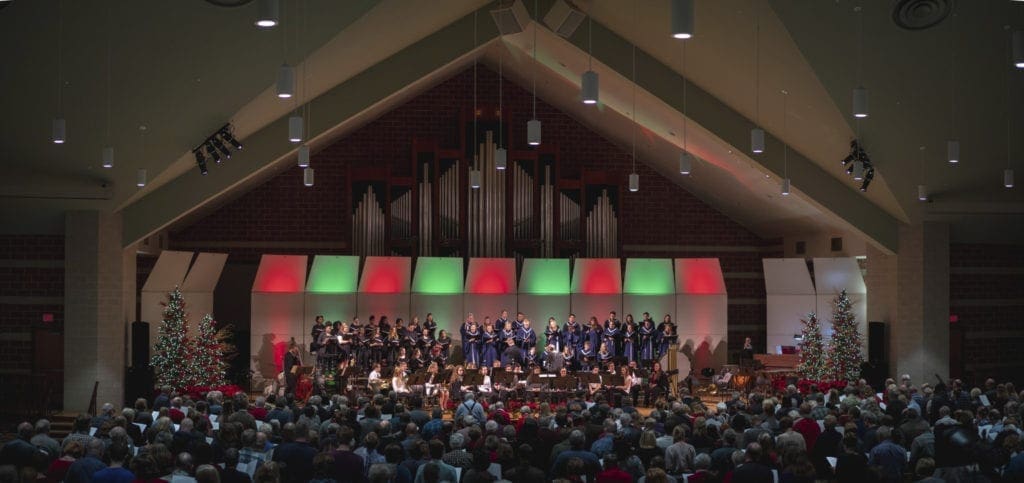 The Music Department invites the community to attend the 18th annual Christmastide program on Saturday, December 7 at 4 pm in the Ozinga Chapel. This year's theme, "Jesus, Prince of Peace," reflects thanksgiving to God for the new hope and peace the Christ Child brings to a dark world. The program features music by Trinity's vocal and instrumental ensembles, audience singing with brass and organ, and readings that reflect the theme.
Doors open at 3:30 p.m.
"Christmastide is the only occasion in the academic year when all of our ensembles–vocal and instrumental–come together for a celebrative event commemorating Christ's incarnation," said Dr. Helen Van Wyck, professor of music and director of choral activities. "It will be a joyous, worshipful event of beautiful music and readings proclaiming the wonder of Christmas."
Christmastide contains vocal performances by the Concert Choir, Gospel Choir, and Honors Ensemble. Trinity's Wind Ensemble and Brass Quintet will also take part in the celebration.
Click here to purchase tickets online. If you have questions or would like to order your tickets over the phone, contact the box office at (708) 293-4537 or box.office@trnty.edu.