2021 Alumni Attitude Survey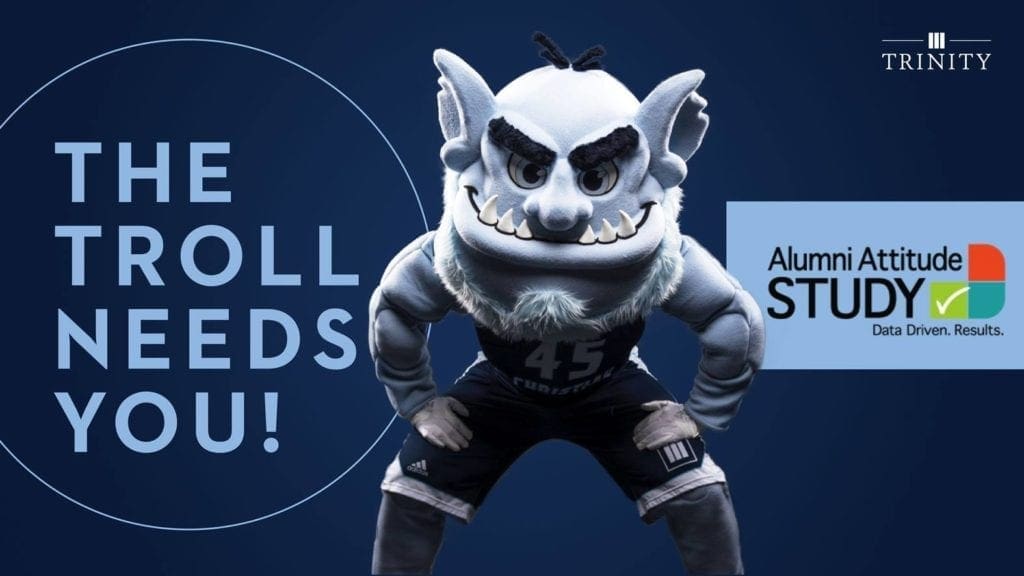 It's a new year! 2021 is here, and our Office of Alumni and Family engagement wants to spend some time getting to know our alums better. We've partnered with the Performance Enhancement Group (PEG), ltd to conduct an Alumni Attitude Study so we can listen to how our alumni feel and better know how to serve you.
Hearing from our alumni will provide our alumni office, Alumni Board, Board of Trustees and campus administration with insights about your experience as a student and alumni that will help shape future events, drive important communication, and guide decisions for years to come.
Alumni will be emailed a link to the survey on January 20, and all responses collected will be anonymous. If you are not getting emails from the Alumni office, please email alumni@trnty.edu to be sure your voice is heard!
We want to make sure every grad year and major is represented. Those that submit responses will have the opportunity to be entered into a weekly raffle for multiple $30 gift cards from Amazon and the Trinity Bookstore!
Be sure your voice is heard in 2021!