20th Annual Midwest Harp Festival Public Concerts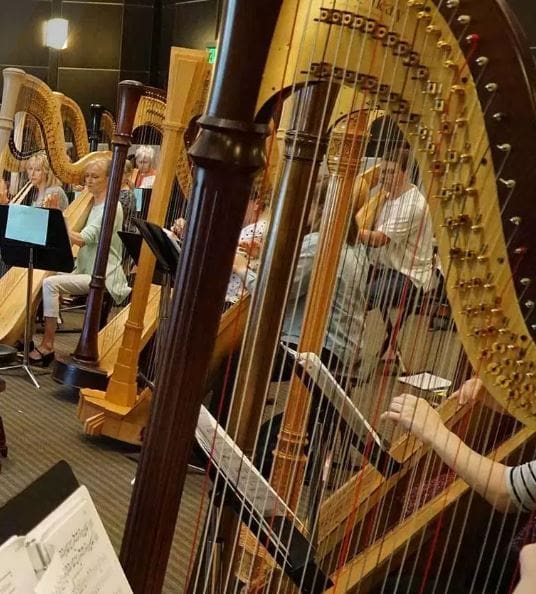 As part of the 20th Annual Midwest Harp Festival, four free, public concerts will be held in Ozinga Chapel Auditorium.
–Faculty Concert on Monday, July 15 at 7:30 pm
–Competition Winners Recital on Tuesday, July 16 at 7:30 pm
–Guest Artist Jacqueline Kerrod on Thursday, July 18 at 7:30 pm
–Ensemble Concert on Saturday, July 20 at 11 am
The 2019 Midwest Harp Festival is sponsored by the Barton Harp Initiative, a 501(c)3 nonprofit organization. The Midwest Harp Festival is a week-long event that also includes morning ensemble rehearsals, afternoon workshops, a solo competition, and teen activities.
For more information, visit the Midwest Harp Festival website.