60th Anniversary Worship Service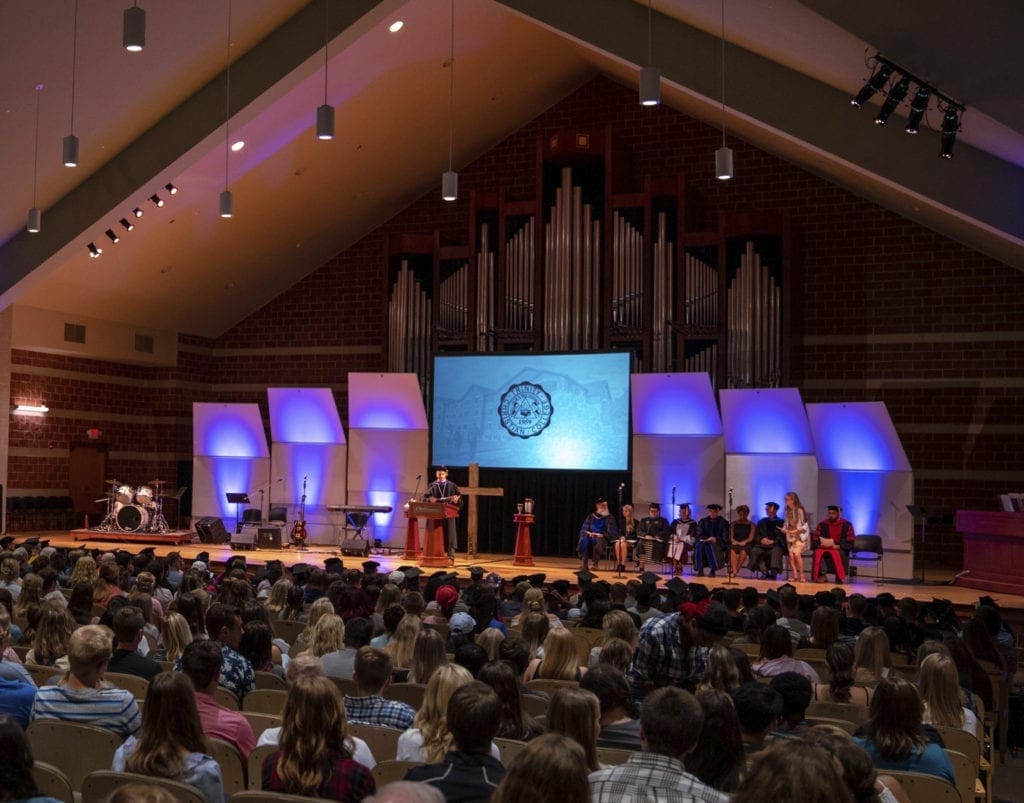 One God in three, we praise thee.
Since its founding 1959, Trinity has been dedicated to praising our Triune God. As part of our 60th Celebration weekend, the College will be worshiping as a community on Sunday, Sept. 29, followed by brunch.
All are welcome to this special service!
The worship service will begin at 10 am in Ozinga Chapel Auditorium. Alumnus Rev. Marc Nelesen '91, Ph.D., Pastor of Congregational Life at Georgetown Christian Reformed Church in Hudsonville, Mich., will lead the service.
After the service, please join Trinity students, staff, faculty, and friends of the college to continue the celebration over brunch. Brunch will be served in the Dining Hall directly following the worship service. The brunch is free, and registration is requested but not required. Click here  for more information and to register.
We hope to see you at worship and brunch, and at the other wonderful events throughout the weekend, including our 60th Anniversary Gala Celebration on Friday, Sept. 27.