Alumni and Friends Reformation in Europe Tour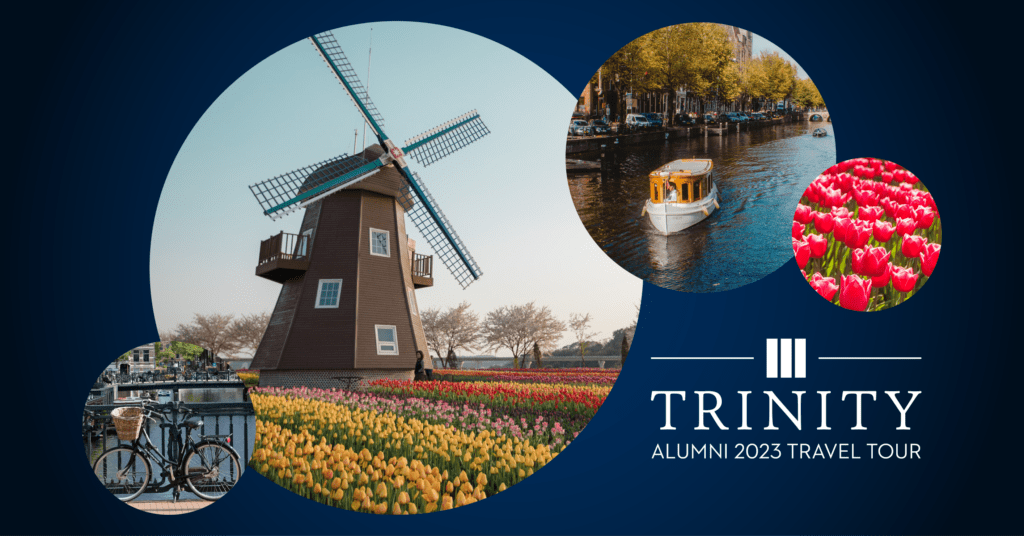 Trinity's Office of Alumni and Family Engagement invites alumni and friends of the College to travel together in 2023. Join us on an experience that weaves education and faith as we explore the history of the Reformation in the Netherlands and France. Learn from Dr. Kyle Dieleman and expert local guides on an itinerary that takes you to important sites like Grote Kerk and the Dom Cathedral.
This 8-day program has been custom-designed to bring the history of the Reformation to life, and to make sure you don't leave Amsterdam and Paris without seeing major sites like the Eiffel Tower and Anne Frank's childhood home. We look forward to traveling and learning with you! This trip is open to all Alumni and friends of Trinity Christian College and is uniquely planned by Trinity faculty and staff to be an experience woven with both education and faith. In addition to the expertise brought by the team at EF College Study, participants will receive unique insights on the Reformational history in Europe from Trinity professor, Dr. Kyle Dieleman.
Dr. Dieleman is an Assistant Professor of History and serves as the Department Chair at Trinity Christian College. Dr. Dieleman has enjoyed multiple trips to both the Netherlands and Germany, and his professional study on the Protestant Reformation will provide an additional level of expertise and insight for those who join this tour. Kyle is also a graduate of Calvin Theological Seminary and is an ordained minister in the Christian Reformed Church of North America. For additional information, or to sign up for an information session, please click here.