Baseball Summer Sports Camp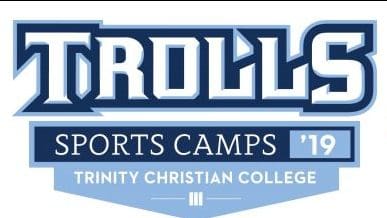 Dates: June 17-21
Time: 9 a.m.-noon
Grades: 1-12
Cost: $100
Benefitting both beginning players and those with more advanced
skills, the camp will cover all fundamentals of the game. Campers
will learn and play with members of Trinity's baseball team on a
college field. Participants must bring their own equipment.
Assistant baseball coach Josh Pieper will direct the camp.
Trolls Sports Camps provide opportunities for athletes of all ages to develop their skills in a fun, sportsmanlike environment. In addition to fundamental instruction, campers will be exposed to sport specific strategies and will have the chance to meet new people. The goal of Trinity's Athletics Department is to offer sports camps that challenge athletes and promote individual improvement that will eventually lead to athletic success.