Conference on Knowledge for the Future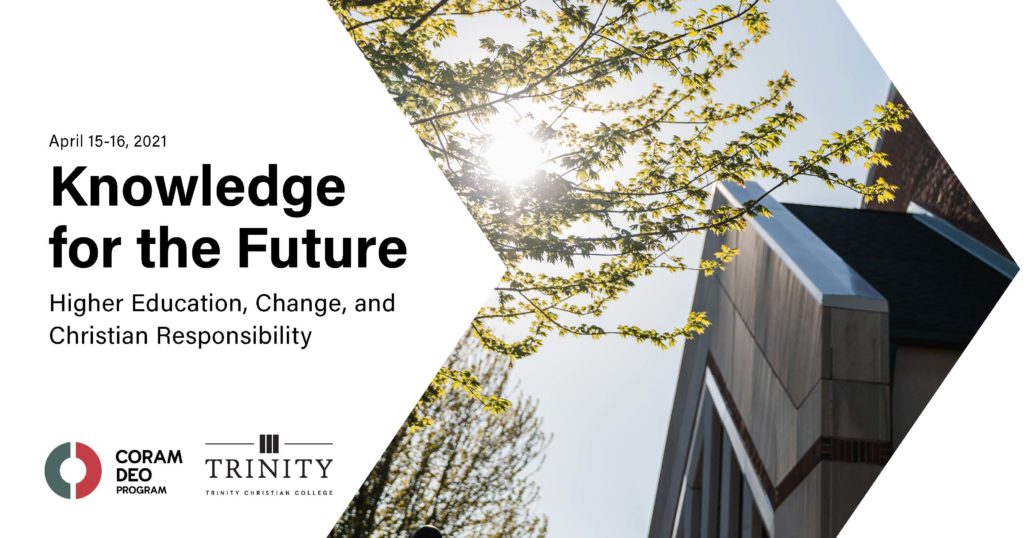 Trinity will be hosting the "Knowledge for the Future: Higher Education Change and Christian Responsibility" conference on  April 15-16, sponsored by Coram Deo.
Costs
$100 – before January 1
$125 – January 1 – April 15
Schedule of Events
(tentative)
Thursday, April 15, 2021
11:30 AM-1:00PM – Registration and Lunch
1:00-1:30 PM – Welcome and Opening Remarks
1:30-2:45 PM-  Plenary Address: Dr. Brad Greg  "A 2020 Vision: Seeing the Deep Challenges to Christian Higher Education"
2:45:-3:15 PM – Coffee Break
3:15-4:30 PM – Plenary Address: Dr. Herman Selderhuis   "Connecting Knowledge & Responsibility Reformation impulses for present-day challenges"
4:45-5:45 PM – Workshop 1
Workshop A: Small Group Case-Study Discussions
Workshop B: Roundtable Reading Discussion (led by Plenary Speaker)
Workshop C: Education and Place (led by Trinity reps); tentative
6:00-7:00 PM – Dinner
Friday, April 16, 2021
8:30-9:45 AM – Plenary Address: Dr. DeAne Lagerquist, "Christian Freedom and the Liberal Arts in the United States"
10:00-11:00 AM – Chapel/Coffee Break
11:00-12:15 AM – Workshop 2
Workshop C: Small Group Case-Study Discussions
Workshop D: Roundtable Reading Discussions
Workshop E: Teaching for the Good Life (led by Trinity reps), tentative

12:15-1:30 AM – Lunch
1:30-2:45 AM – Plenary Address: Pres. Shirley Hoogstra
3:00-4:00 – Closing Remarks/Thanks
Speakers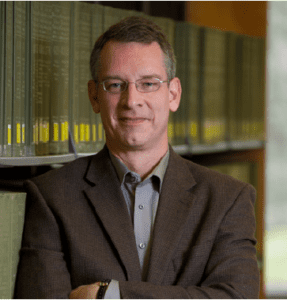 Brad S. Gregory is the Dorothy G. Griffin College Professor of History at the University of Notre Dame, where he has taught since 2003.  From 2013-19 he was the Director of the Notre Dame Institute for Advanced Study, and prior to coming to Notre Dame he taught at Stanford University, where he received early tenure in 2003.  A former Junior Fellow in the Harvard Society of Fellows, Professor Gregory is a scholar of the Reformation era and its subsequent influences on Western society—his first book, Salvation at Stake: Christian Martyrdom in Early Modern Europe (Harvard, 1999) received six book awards, and The Unintended Reformation: How a Religious Revolution Secularized Society (Belknap, 2012), garnered over 100 reviews internationally and is being translated into five languages.  Professor Gregory received two teaching awards at Stanford, has received three more at Notre Dame, and has lectured at many of the most prestigious universities in North America and in many countries around the world.  He is currently working on a book about the early modern origins of the Anthropocene era, which was the subject of his Thomas Burns Memorial Lectures delivered in May at the University of Otago in Dunedin, New Zealand.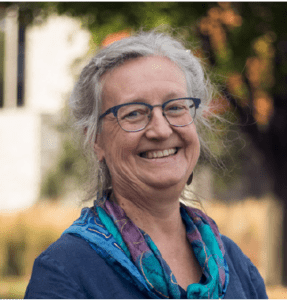 Trained as a historian of Christianity, Professor DeAne Lagerquist has long been interested in the interaction of religion and culture.  Her graduate work focused on Christianity in the USA, with particular attention to Norwegian-American Lutheran women, including those enrolled at St. Olaf during its early decades.  In The Lutherans she traces the larger history of Lutherans in the USA.  Recently she has taken students to Greece and Turkey for an interim course exploring sacred place.  After leading Global Semester in 2007-08 she developed a BTS-T course on Christianity in India.  In addition she offers Lutheran Heritage and Reading the Bible Around the World (Religion 121).
DeAne began her academic career as a student at California Lutheran College followed by masters study at Luther Seminary and doctoral study at the University of Chicago Divinity School.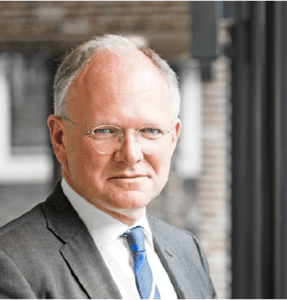 Herman Selderhuis (1961) is president of the Theological University Apeldoorn (the Netherlands) and Professor of Church History and Church Law. He is also director of Refo500 and program director of the Coram Deo Program. Selderhuis has published extensively on the history and theology of the Reformation and is a regular speaker at international conferences. His ´Martin Luther: A Spiritual Biography´ ( Crossway 2017) was chosen as biography of the year 2017 by Christianity Today.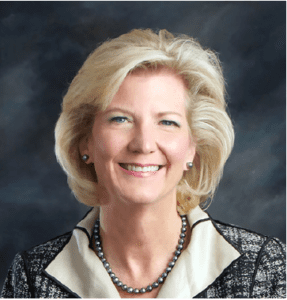 Shirley V. Hoogstra became the seventh president of the Council for Christian Colleges & Universities in September 2014. In this role, Hoogstra combines her zeal for the rule of law and her passion for Christian higher education as she promotes the value and purpose of high quality, Christ-centered liberal arts education that shapes students who love the Lord with all their heart, soul, and mind.
Prior to the CCCU, Hoogstra served for 15 years as vice president for student life at her alma mater, Calvin College. She also spent more than a decade practicing law as a partner at a firm specializing in litigation in New Haven, Connecticut. She earned a Juris Doctor, with honors, from the University of Connecticut School of Law.
Always an educator, Hoogstra has never lost her joy of seeing people developed to be their best selves. She continues to advocate for expanding diversity and inclusion on CCCU campuses and making education available, accessible, and affordable to all students.