Commencement (Live Stream)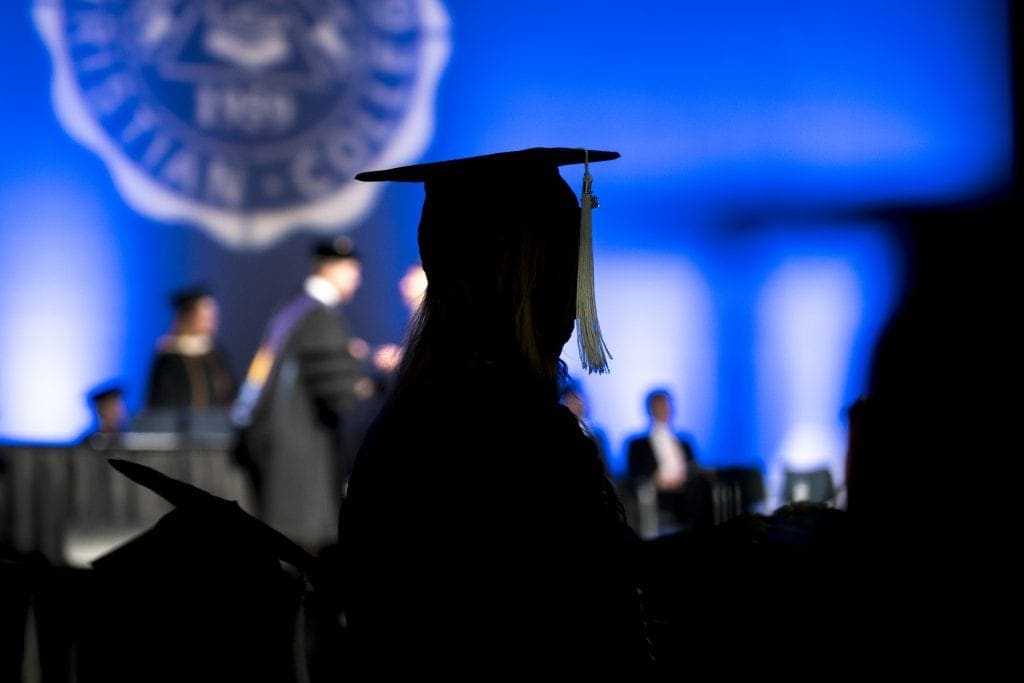 Schedule of Events
Commencement weekend is full of celebratory events for you, your family, and friends. We hope you can take advantage of these wonderful opportunities!
Saturday, Dec 19

9:00 a.m. Graduating students arrive at the DeVos classroom (136-138) for robing, instructions, and to line up for the processional. Please bring your cap, gown, medallion and honors cord (if applicable). If you have not yet received a medallion or honors cord – one will be available for you, (if applicable).
10:00 a.m. Commencement Ceremony, DeVos Center. (Live Stream)


The ceremony will take place in the DeVos Gymnasium. Guests without tickets should plan to view the ceremony from the overflow viewing location in the Auditorium of the Ozinga Chapel.



Social Media for Commencement
Whether you are a #TrinityGrad2020 or celebrating a graduate, we invite you to join the commencement conversation on social media. Throughout the day, be sure to tag Trinity Christian College and use the hashtag #TrinityGrad2020 in your social media post.
Ticketing and Viewing Information
SIX (6) guest tickets will be provided to each graduate via our online ticketing service Eventbrite, on Monday, April 6 at noon. It will be sent to your Trinity email. Tickets may be printed and will be scanned at the entry to the DeVos Center.
The event will also be live-streaming to any device with an internet connection, so family and friends from afar can watch you graduate as well. Additional guests who do not have tickets but would like to join you on campus will be welcome to view the event via simulcast in the Ozinga Chapel Auditorium. Extra tickets are not available.
Frequently Asked Questions