Girls' Basketball Summer Sports Camp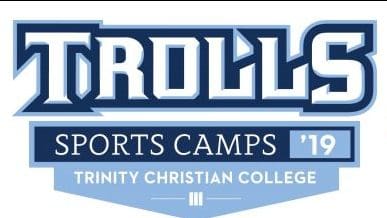 Dates: June 10-13
Cost: $95
Camp 1: Grades K-5 , Time: 9:30-11 a.m.
Camp 2: Grades 6-9,  Time: 1:30-3 p.m.
The camp will emphasis fundamental skill development through a variety of games and drills at both beginning and advanced levels to help campers become well-rounded players. Campers will be divided into age appropriate groups. Bill DeRuiter, the head women's basketball coach, will direct the camp.
Trolls Sports Camps provide opportunities for athletes of all ages to develop their skills in a fun, sportsmanlike environment. In addition to fundamental instruction, campers will be exposed to sport specific strategies and will have the chance to meet new people. The goal of Trinity's Athletics Department is to offer sports camps that challenge athletes and promote individual improvement that will eventually lead to athletic success.