God's Leading Ladies: Life Enrichment Program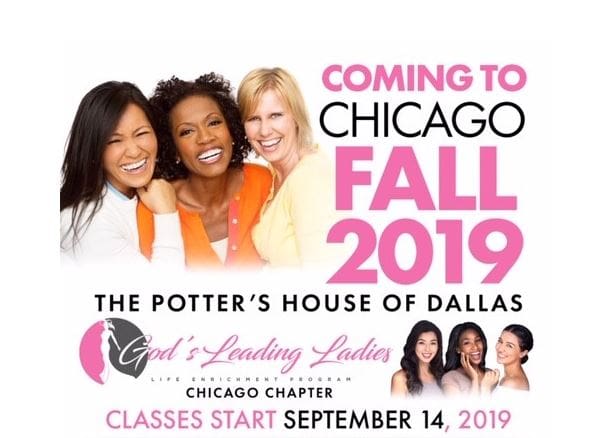 It Is Time To Take Center Stage Of Your Life By Becoming God's Leading Lady!!!
There is a special rate for Trinity students.
The Chicago God's Leading Ladies Life Enrichment Program, (GLL) hosted by Lady Sheila Tolbert was founded by The Potter's House of Dallas under the guidance of First Lady Mrs. Serita A. Jakes and WoMan to Woman Ministries. The GLL Program is a widely celebrated and highly effective eight session program which is strategically designed to position and propel the woman who is already experiencing the freedom of Christian living and is now ready to stretch beyond her comfort zone into the possibilities of "more". The GLL Program adeptly accommodates the needs of today's busy women and it allows women to connect with thought leaders and visionaries to glean insights that will inspire them to lead lives brimming with passion and purpose.
The God's Leading Ladies Life (GLL) Enrichment Program is replete with invaluable content, from leadership development to nutrition and wellness. This phenomenal curriculum consists of powerful, provoking, and diverse topics delivered by a stellar platform of internationally acclaimed speakers and it provides an opportunity for each woman to engage in the vibrancy of her own life-skill practicum. Throughout your journey to becoming one of God's Leading Ladies, First Lady Serita Jakes and her dynamic team of instructors, speakers, and community leaders will challenge how you think about faith, entrepreneurship, family, marriage, and more.
The nonrefundable tuition of $350.00 covers the price for the entire eight sessions along with the course materials and includes a GLL T-Shirt. Register Today!!!
The sessions begin on September 14, 2019 and conclude on February 29, 2020. Each session runs from 9 am to 1 pm.