Invitational Choral Festival Concert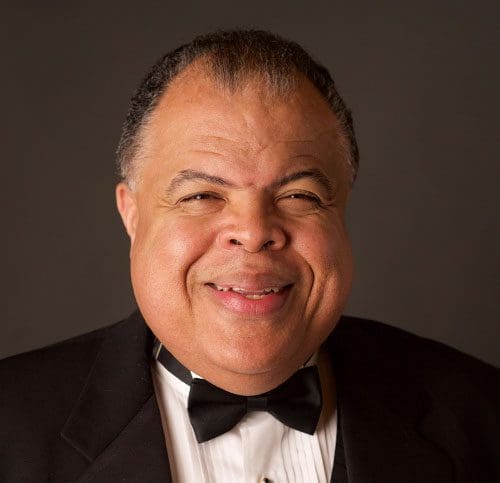 Trinity is pleased to host an evening performance of the Invitational Choral Festival, featuring guest conductor Dr. Anton Armstrong.
The concert, which is free and open to the public, is the culmination of the day's events, which features high school choirs from Chicago Christian (Maria Luttjeboer, conductor), A. A. Stagg (Christopher Betz, conductor), and Providence St. Mel (Dr. David Baar, conductor), as well as Trinity's Concert Choir (Dr. Helen Van Wyck, conductor).
Each of the choirs will perform a few pieces on the evening concert at 7 pm in the Ozinga Chapel, and the four choirs will combine for a group of massed pieces to cap off the evening.
Guest Clinician
Dr. Anton Armstrong, Tosdal Professor of Music at St. Olaf College, became the fourth conductor of the St. Olaf Choir in 1990 after ten years in Grand Rapids, Michigan, where he had served on the faculty of Calvin College and led the Calvin College Alumni Choir, the Grand Rapids Symphony Chorus, and the St. Cecilia Youth Chorale.
Dr. Armstrong is a graduate of St. Olaf College and earned advanced degrees at the University of Illinois and Michigan State University. He is editor of a multicultural choral series for Earthsongs Publications and co-editor (with John Ferguson) of the revised St. Olaf Choral Series for Augsburg Fortress Publishers. In June 1998, he began his tenure as founding conductor of the Oregon Bach Festival Stangeland Family Youth Choral Academy. A graduate of the American Boychoir School, Dr. Armstrong served for over twenty years on the summer faculty of their summer program ALBEMARLE and held the position of Conductor of the St. Cecilia Youth Chorale, a 75-voice treble chorus based in Grand Rapids, from 1981-1990. He has conducted the Troubadours, a 30-voice boys ensemble of the Northfield Youth Choirs, since 1991. He currently serves as a member of the Board of Trustees of the American Boychoir School and the Board of Chorus America.