Seerveld Gallery Exhibit: Amber Ginsburg & Sara Black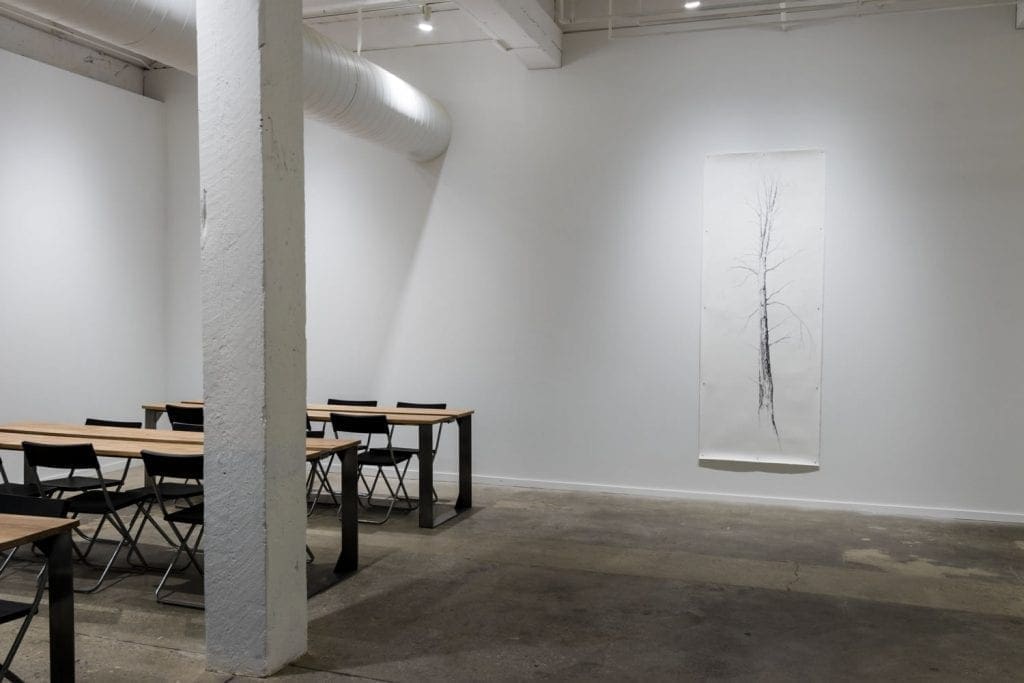 Join us for guest artists, Amber Ginsburg and Sara Black's exhibit from March 1-28, 2019  in the Seerveld Gallery.

Thursday, March 28, 2019
Artist Slide Lecture: 6pm ArCC DeWitt Lobby
Closing Reception: 7pm Seerveld Gallery, ArCC
About the Show

In 7000 Marks, Sara Black & Amber Ginsburg have transformed a Sudden Oak Death-infected tanoak tree into 7,000 pencils. An outcome of global industrial trade, the pathogen Phytophthora ramorum (SOD) has traveled on lumber and nursery trees to the US. Trees infected with SOD are 'quarantined' until processed into lumber and kiln dried. This tightening of boundaries is a move toward conservation, but echoes a rising tide of nationalism, xenophobia and boundary reinforcement on a global scale. The work contrasts Joseph Bueys' utopian project, 7000 Oaks, by problematizing tenets of conservation through the lens of immigration.
For additional information (including exhibitions and collections) see the following links:
amberginsburg.com
sarablack.org