Softball Summer Sports Clinic: Pitching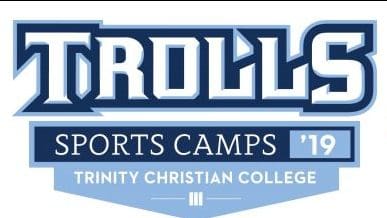 Date: June 12
Cost: $85
Grades: 6-12
Time: 1 p.m.-3:30 p.m.
This Pitching Clinic will cover proper mechanics and in-game strategies, and teach drills for increasing velocity, spin, and power of all pitches.
Participants must bring their own necessary softball equipment. Amanda Fazzari, head softball coach, will direct each softball clinic.
Trolls Sports Camps provide opportunities for athletes of all ages to develop their skills in a fun, sportsmanlike environment. In addition to fundamental instruction, campers will be exposed to sport specific strategies and will have the chance to meet new people. The goal of Trinity's Athletics Department is to offer sports camps that challenge athletes and promote individual improvement that will eventually lead to athletic success.