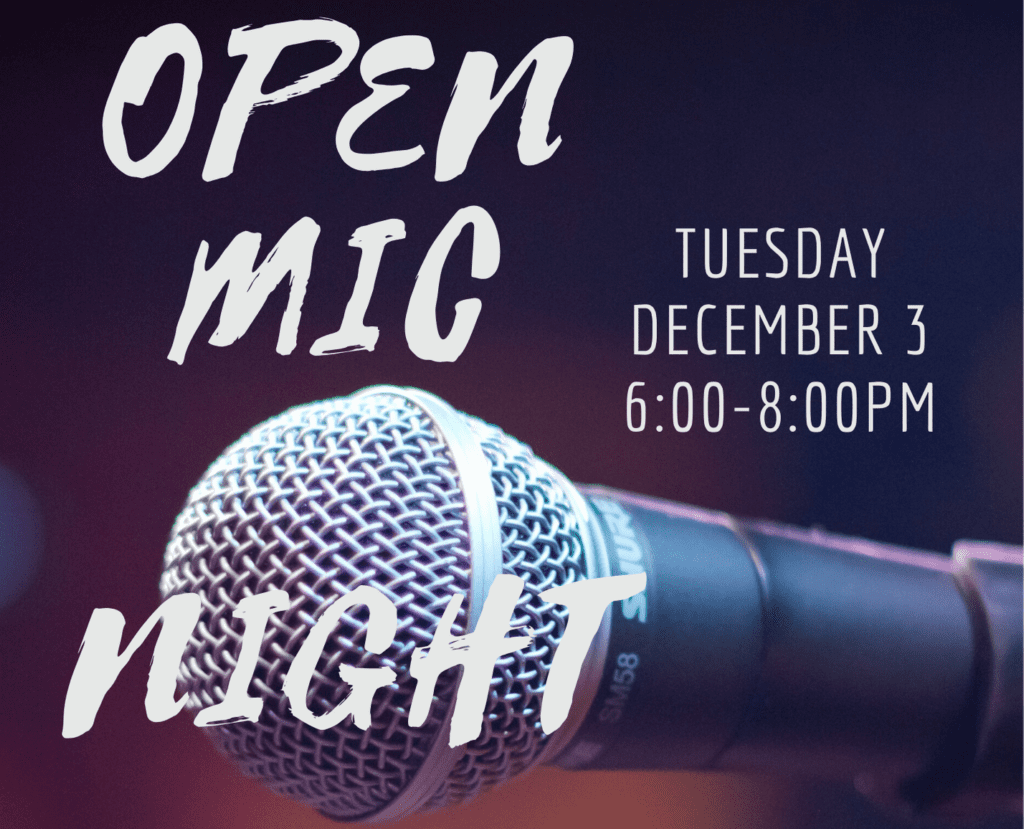 Trinity is hosting an Open Mic Night on December 3.  Please sign up to participate in performing a song, playing an instrument, reading a poem, or telling a story.
Trinity students, faculty, alumni, and anyone outside of Trinity (public) are welcome.
It is an amateur night, you do not have to be a professional. There is a piano you can use, or bring your instruments and let's have some fun.   The duo band Mike & Ray will be performing that evening.
Sign up by emailing  Sara Paschke at  sara.paschke@trnty.edu