Mark Your Calendars: Trinity Tuesday is March 9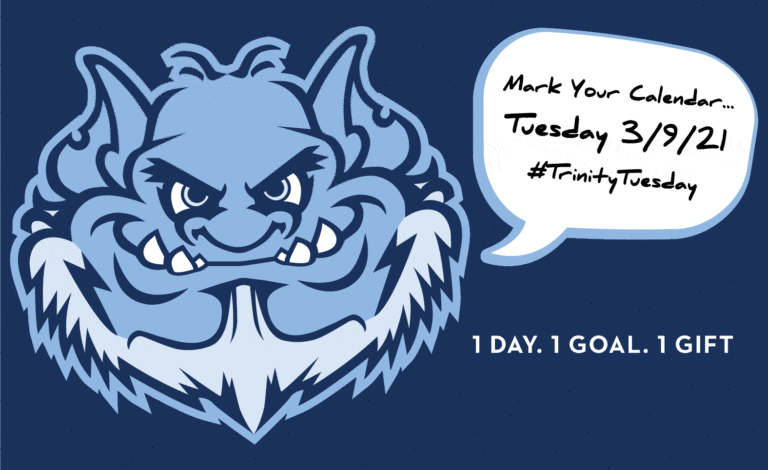 Our 5th annual #TrinityTuesday is only weeks away, on March 9. Everyone on the Trinity campus is awaiting this incredible day of giving. A day when Trinity alumni, parents, grandparents, faculty, and friends show their TrollNation colors to help ensure the ongoing excellence of activities, programs, and experiences for students.
As an added bonus, when we all band together again this year and reach our goal of 750 donors in just 24 hours, a generous $75,000 challenge gift will be unlocked.
This year, on Tuesday, March 9, we invite you to be a part of our annual #TrinityTuesday giving event. Your donation plus advocating on social media for Trinity and publicly sharing your support will directly impact each Trinity student. It is an energizing 24 hours where we all come together, as one community, to support, celebrate and make a difference.
Here's how you can make an impact: simply visit www.trnty.edu/trinitytuesday  on March 9th and give your gift online. Follow the #TrinityTuesday campaign throughout the day to see the direct impact of your gift toward the goal.
Will you help us reach our goal of more than 750 donors in 24 hours? We are always stronger together and because of your continued #TrinityTuesday support, we will be successful in our record-breaking participation goal again this year. Let's show everyone what TrollNation is really about! Can we count you in?
---