Trinity, Northern Seminary Announce Five-Year B.A. Plus M.Div.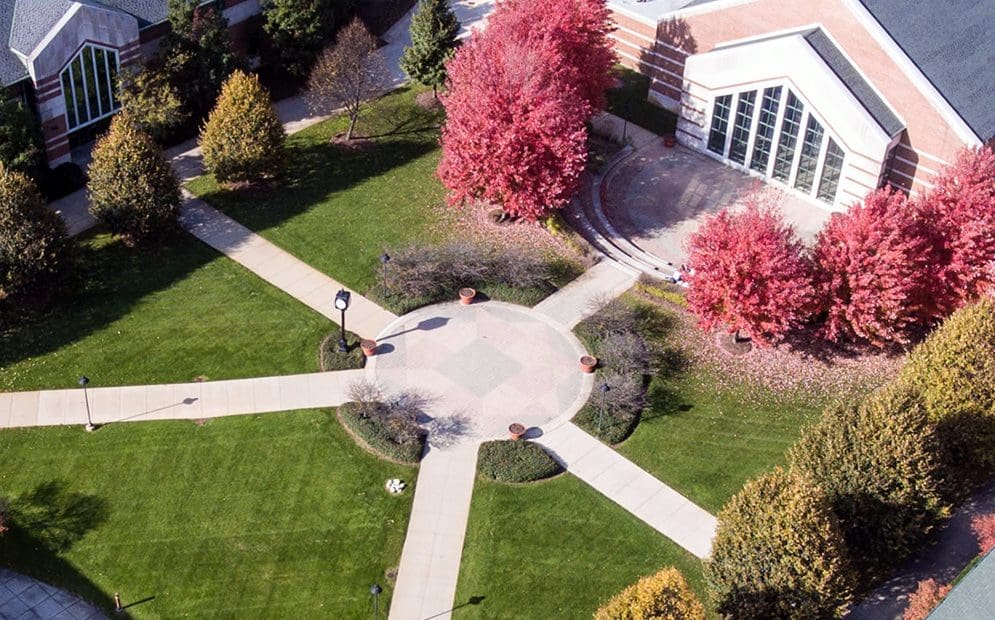 Trinity Christian College is pleased to announce a partnership with Northern Seminary of Lisle, Ill., that will allow students to earn a Bachelor of Arts (B.A.) in Biblical Studies and Master of Divinity (M.Div.) in five years.
"Traditionally, this educational path takes four years of undergraduate work and an additional three years of graduate school," said Trinity Provost Aaron Kuecker, Ph.D. "With this new partnership, students can complete their degree in two fewer years, while benefitting from all the programs, faculty, and opportunities that both Trinity and Northern offer."
The program will begin accepting students in the Fall of 2018.
Among the advantages to the dual degree program:
–No summer courses are required to complete program, which is accomplished in ten 15-credit semesters
–Program-specific scholarships are available
–The program is highly mentored, and students will be enfolded into a group of peers
–Students will participate in multi-year practical experience and internships in local churches and ministries, with church placements beginning in their second year
–Students will take integrated undergraduate- and graduate-level theological studies, in a program that tailored to maximize academic learning
–Faculty from multiple Christian traditions will provide broad biblical and theological exposure
–The program emphasizes contextual and multi-cultural ministry
–On-campus housing opportunities are available for all five years
The program is being supported by a grant from the Kern Family Foundation. "Trinity and Northern are honored to be recipients of a 3+2 grant from the Kern Family Foundation that will support the programming, personnel, and financial aid required to create an academically excellent, highly mentored, hands on pathway to an M.Div.," said Kuecker. "We are grateful for the significant generosity represented in this grant and all that it will do to support the formation of the leaders for the church."
To learn more, visit www.trnty.edu or call 708.597.3000.
About Trinity Christian College
Trinity Christian College, located in Palos Heights, Ill., is an accredited liberal arts college offering more than 70 programs of study, master's degree programs in counseling psychology and special education, and an Adult Studies accelerated program. Founded in 1959, the college is a community of Christian scholarship committed to shaping lives and transforming culture and is continually ranked in the top tier among Regional Colleges—Midwest by U.S. News & World Report. To learn more, visit trnty.edu
About Northern Seminary
Northern Seminary was founded in 1913 with the purpose of training leaders for the Church. Over 100 years later, it is still focused on that goal. Northern's vision is to prepare leaders who will faithfully serve Jesus Christ with evangelical passion and mission skills in biblically grounded and culturally relevant ministries. To learn more, visit www.seminary.edu
---