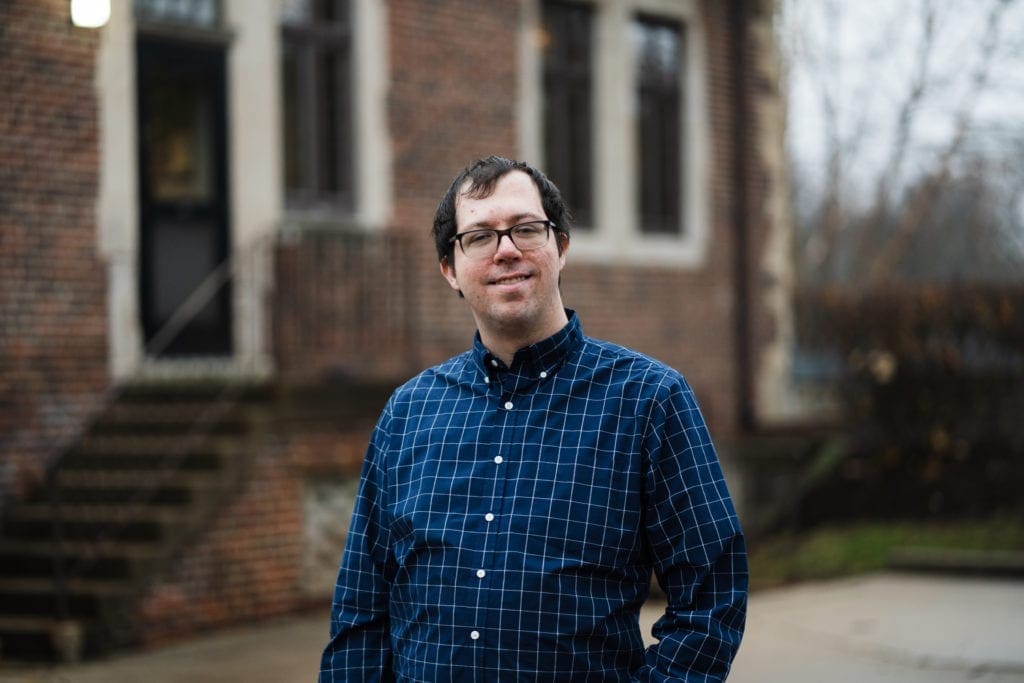 M.A. Clinical Mental Health Counseling Program
After earning bachelor's degrees in music and psychology from St. Xavier University, Adam Smith MA '20 knew he wanted to pursue a career in counseling. He was attracted to Trinity for graduate school because of its holistic view on counseling. "I believe a balance of mind, body, and soul is important for mental health and Trinity's values, along with its focus on unity, made it an ideal graduate school for me," he said.
As part of his current internship, Smith meets with clients, does research, and develops treatment and session plans. Once a week, he meets with his supervisor Dr. Debra Majewski, an associate professor of counseling at Trinity, to talk about the sessions and how to improve based on his progress. Patients bring their own unique issues to the counseling sessions, Smith said. "No person has the same problem, so I learned how important it is to be open and flexible for whatever comes through the door," he said.
Once he graduates from Trinity, Smith is planning to become a licensed professional counselor (LPC) in Illinois and Indiana. "Then, in two years, I plan to take the licensed clinical professional counselor (LCPC) exam, so I can practice on my own if I decide to take that route."
For students considering a graduate degree, Smith advises keeping an open mind. "In all sciences, anything can be disproven and not everything may follow what is in a book, especially psychology, which focuses on the very complex human mind," he said. "By balancing that it is ok to not know everything but also being hungry to learn more and understand people from their own perspectives, you've taken major steps in pursuing your graduate degree." He also encourages students to meet with professors outside of class if possible. "They are happy to help you and demonstrating your eagerness to learn outside the classroom can open the door for opportunities you did not know were there!"
---