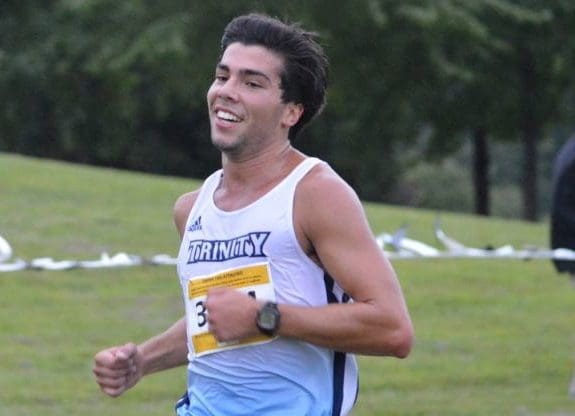 Theology and Christian Ministry
For men's cross country runner Andrew Dobrescu, faith means more than just attending services a few times a week or reciting devotions. For him, it means living through his faith each day, and he's grown in that during his time at Trinity.
Before coming to visit Trinity in high school, he knew he had an interest in the school for it's academics, but what sealed the deal was how he felt when he went on a run with the cross country team. Not only did they care about one another, but they discussed their devotions, and he knew the faith aspect he was searching for would be on this team.
"With an emphasis on devotions and the community of the team, I knew I wanted to join this team," Dobrescu said. "It definitely is not a perfect team, but I loved it from the beginning and they were part of my decision of coming to Trinity."
Now at Trinity, the sophomore has been challenged in his faith, learning about other religions and growing in his own. He grew up around Christian Reformed and Catholicism, and his time at Trinity has opened his eyes to other faiths.
He also feels that his faith should really encompass who he is a person, and not just be one part of his life. That is why Dobrescu decided to follow his heart and become a pastor following graduation.
"My faith should not just be another part of my life, but it should encompass every aspect of my life so that my faith is shown through my actions at all times," Dobrescu said. "Due to this love for God's word and a desire to do His will, I want to become a pastor."
Even though he chose a career path to become a pastor, he works to make everyday decisions with God and his faith in mind. For him, his faith is brought out everywhere he goes, and in everything he does.
And as he continues on as a student-athlete here at Trinity, he brings up a challenge he would like his peers to consider as they move forward in both their athletic and academic careers.
"I would challenge the student body at Trinity, or even just the athletes that if they truly want to play for Christ or just bring Him glory, that it means that you have to live for Him whether on the court/field or off of it," Dobrescu said. "He's the one to give us the abilities, so we may as well pour it all out for Him at His feet."
---