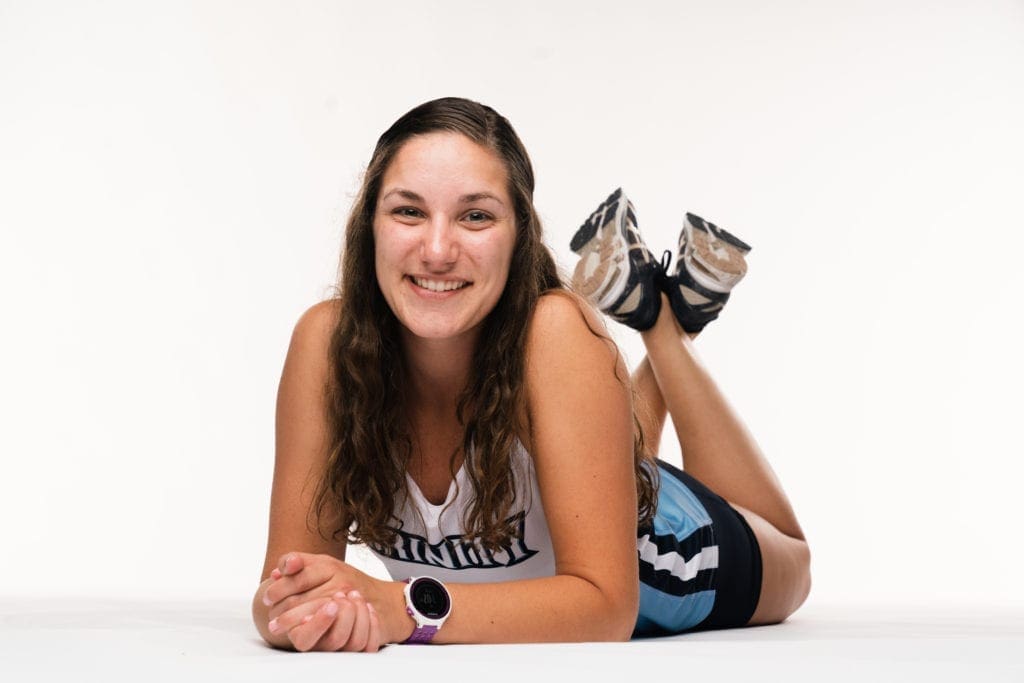 When beginning her college search, Trinity never seemed like an option for women's cross country runner April VanRyn. She attended Chicago Christian High School right next door, and didn't want to go to a college that was next to her high school.
After she looked at the campus and met with women's cross country coach Bob Brickman, she knew it was where she belonged.
"I felt an overwhelming sense of belonging and community that I didn't feel at any other college I had visited," VanRyn said. "I also had a meeting with Coach Bob in regards to running at Trinity, and he made the effort to ask about my faith, family and social life. That is something that made me feel like more than just an athlete, but a valued member of the community at Trinity Christian College."
As she started her freshman year on campus, she felt like she was stuck in her faith. She found success during her first cross country season and through her academics, but not in growing her faith until she was sidelined due to injury.
She was unable to compete her entire sophomore season as she needed surgery over Christmas break, which caused her to miss cross country, indoor and outdoor track and field. Even though she was unable to follow-up her standout freshman season, but it brought back the faith she felt was lacking during her freshman year.
"We [Coach Bob and I] talked about how maybe this injury was a blessing in disguise, a place for me to grow even despite being injured," VanRyn said. "My faith has also grown a lot stronger than it did my first year here. I now have come to realize that running is solely for the glory of God and not for my own."
Now, VanRyn continues her journey with her faith and realizes that her calling is greater than herself. As a junior nursing major, she knows she's here to love and care for others. Through her work as a nurse, she will be able to show her future patients Christ's love. She also realizes that she is more than just an athlete, student or nurse.
"Being an athlete, injuries come and go, and eventually, my collegiate career will come to a close. However, this truth reminds me that I am not solely an athlete, but more importantly, I am a daughter of the Most High King," VanRyn said. "I want to make it my goal to continue the culture of running & competing for God into my everyday life once I graduate from college."
VanRyn continues to think about her faith in her everyday life and how it impacts her, both as a person and her future career. With her faith, she will be able to help those around her and show what her larger purpose in life is.
With the spring track and field season coming, VanRyn recognizes how much her team has impacted her faith as she goes forth in her faith here at Trinity.
"I am extremely thankful that I chose to attend Trinity Christian College and become a member of the cross country program," VanRyn said. "My experiences with the team and coaches during devotions, small groups, workouts and even races helped me grow stronger in my faith, even in the tough times."
---