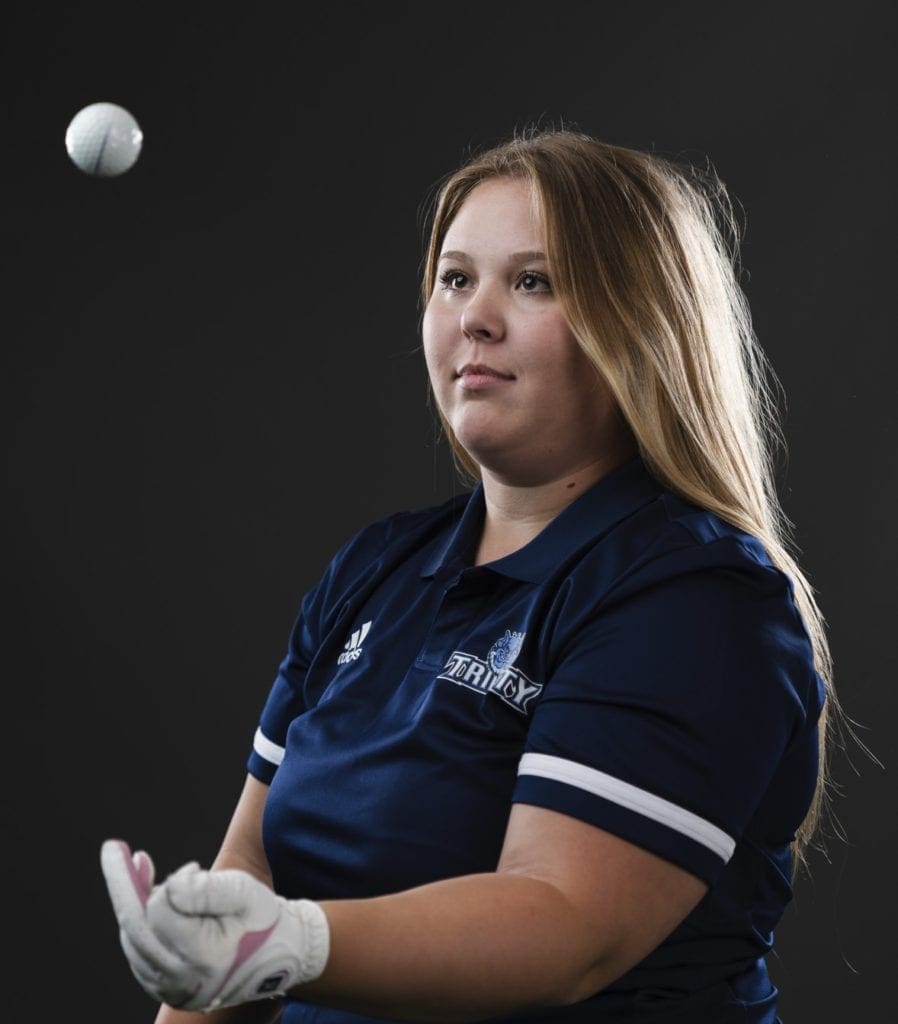 From the moment she stepped on campus, women's golfer Ashley Martinez thought Trinity was the right fit for her. She knew they had a highly-regarded nursing program and that the school had a golf team, which was also one of her passions. Everything just seemed to click.
And now, she continues to work towards her bachelor's in nursing to help her reach her ultimate goal of getting a master's degree in midwifery.
She found a love for this kind of nursing while on a mission trip to Haiti, where she had the opportunity to shadow healthcare professionals in that country. It wasn't just seeing the differences between hospitals in the United States and a developing nation that sparked her interest in this career path, but her passion for helping others.
"After my first trip there, I was able to say confidently that this is where God truly wants me and this is where I am needed," Martinez said. "My goals are and always have been to serve others in the way God intends us to love each other. I want to be a glimpse of God's truly amazing love to all those I come into contact within my profession."
Besides her experiences in the field, the experience Martinez gained as a student-athlete helped prepare her for life after Trinity and in the world of nursing. It's showed her that things may get difficult at times, but it's always possible to overcome those obstacles.
"Being a nursing major and playing a sport in college is not an easy task, but if you are well-organized and vocal, you are able to accomplish great things," Martinez said. "This can help me in my future career in many different ways, but mostly the organization to get through the busiest days."
Martinez strives to find ways to get the most out of the college before she moves on to the next stage of her life. She hopes to help build up the young golf program and continue to develop lasting relationships with the students and faculty.
And as she thinks about the next stage of life, a phrase from when she was in Haiti always pops in her mind.
"'Bondye Bon;' this translates to 'God is Good,'" Martinez said. "This quote is very important to me in achieving my goals because although it may get hard sometimes and there may be struggles, God always has a plan and is by your side through it all."
---