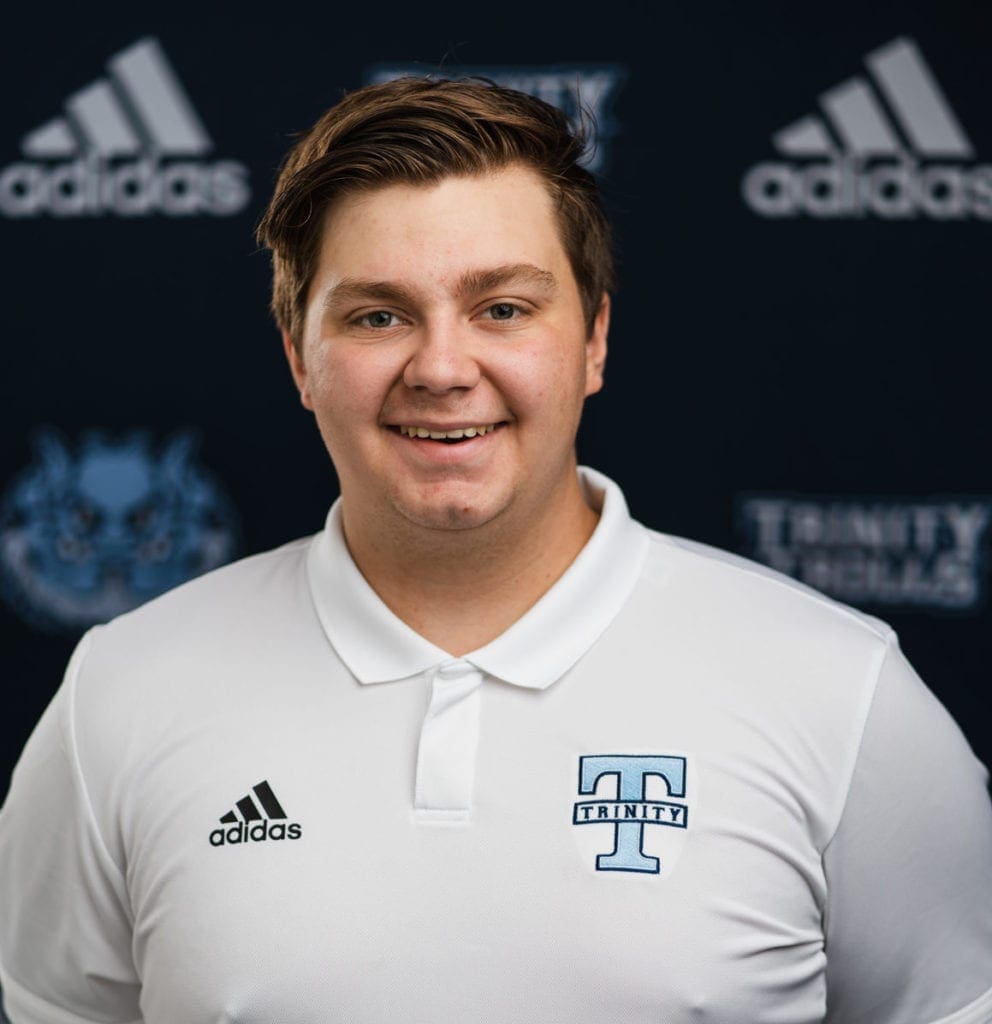 Theology: 5 Year B.A. to M.Div
Caleb Driggers knew that Trinity was the place for him between the community and the Christian atmosphere on campus. He was waiting for a sign to tell him that Trinity was the place for him, which he got when he was brought onto the golf team and was accepted into the five-year Masters of Divinity degree program partnered with Northern Seminary.
"I thanked God for providing me with the opportunity to do two things I love at such an amazing school," Driggers said. "Now that I am here, I get to play golf and learn more about Him in a deep theological way."
Once becoming a student-athlete at Trinity, he discovered a lot about his athletic game through his faith. With golf being a very mental game, Driggers had to learn to overcome frustrations that come with the sport, from golfing like a professional the one day to looking like a first-time golfer on others.
But even with the frustrations the sport may bring at times, he's not the only one that feels that way. His teammates go through the same struggles, and they are able to help each other along the way. Driggers also compared golf to his faith.
"As believers, we are here for the same purpose, to live for God," Driggers said. "Being on this team has reminded me is that, like golf, when it comes to faith we are not alone, and we struggle with very similar things in life."
Currently, Driggers is a youth pastor at Four Corners Community Church in Darien, Illinois. He was offered the position in April, and has been there since.
Through this position and his studies at Trinity, Driggers knows that ministry is what he was called to do as he continues in life. While already working in a job he loves, he knows that continuing his future in this career is what he was called to do.
In every aspect of his life, Driggers relies heavily on his faith. Between needing it for his job, golf, relationships and academics, he knows that he would not be where he is without it. And his faith is something that makes him truly excited each and every day.
"I only get so excited about it because it makes me realize we get to serve a king who reigns over all things for eternity," Driggers said. "That same king loves me so much that He put His own son on a cross to die for the sins I've committed. I mean, come on, who wouldn't get excited about that."
---