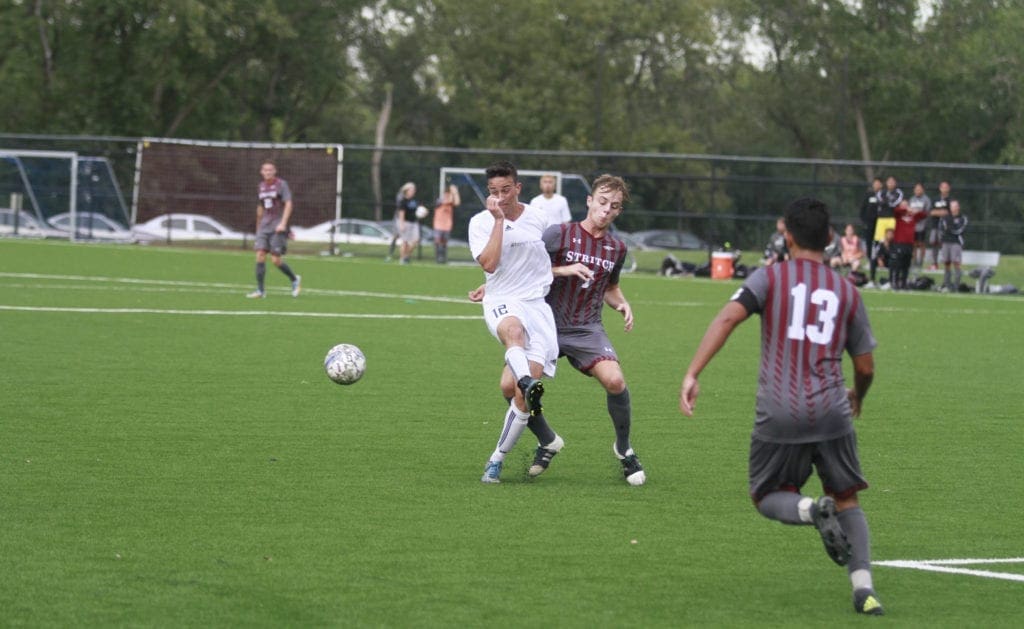 Physical Education, Recreation, and Kinesiology
Davi Simoes '20 joined the men's soccer team this past fall and made an impact in his rookie season.  He started in fifteen of the team's 18 games and laid the foundation for what is sure to be a great career for the Trolls.  As a midfielder, Davi scored one goal and one assist and was instrumental in helping the team to one of their best records in the past five seasons at 8-9-1.
Davi's journey to Trinity is a unique one.  Born in Atibia, Brazil, he spent the majority of his life in South America.  When he was 16 years old, he had the opportunity to come to the States to attend high school.  Fulfilling a dream to study in the U.S, he traded the sun and mountains of Brazil for the rolling hills and cropland of central Iowa. Davi packed his bags and moved to Pella where he attended Pella Christian High School for two years.  Although a long way from home and what was familiar to him, Davi handled the transition smoothly and viewed it as a blessing.
While at Pella Christian, Davi played on their soccer team for two years and earned all-conference honors.  It was in Pella that he learned about Trinity and decided to attend as well as play soccer for the Trolls.
Being far from home was not easy, but Davi has felt extremely welcomed by the Trinity community. He is also grateful that he got to share a special moment of the soccer season with his family when he scored his first collegiate goal in a game in which his dad was in the stands on a visit from Brazil.  Davi is thriving on and off the soccer pitch and carrying his Brazilian roots with him on his journey at Trinity.
---