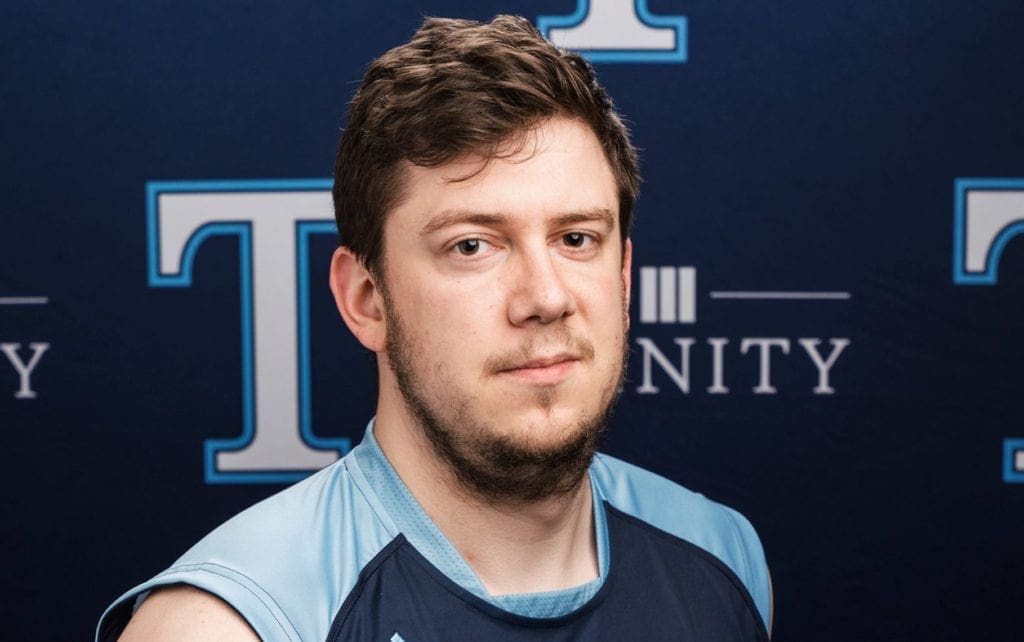 Physical Education, Recreation, and Kinesiology
For Djordje Novakovic, he didn't choose Trinity because it was "love at first sight." The Subotica, Serbia native had to make a decision about a college in the United States without ever seeing it. But for him, it came down to attending a Christian college with a volleyball team and his desired major, which is sports studies. After talking to the coach at Trinity, he made his college decision in just five days.
"For me, it was a gamble to come here. There were not any visit days for me. Being all the way in Serbia, only way that I could see the school was online," Novakovic said. "The gamble I made has paid off."
The outside hitter hopes to one day become a professional volleyball coach in Europe, but he has some ways to go until that can happen. He first hopes to get his Master's degree while being a graduate assistant for a volleyball program. After that, he hopes to become a full-time coach.
His experiences on the court help him towards accomplishing those goals. He's played volleyball for the last 16 years, and takes all of his playing experiences and applies it to his coaching. With the help of the women's assistant volleyball coach Gerard Weik, Novakovic has been able to gain coaching experience during his time as an athlete here at Trinity.
"[Weik] helped me with coaching club first, and then later on with college coaching," Novakovic said. "I like to think of Coach Gerard as my mentor and guide because he is willing to teach me the art of coaching. Without him, I would not be so hopeful for my future. Good things happen to those who work hard. I have worked hard to come here, and God has rewarded me with help from Coach Gerard. I am very excited for challenges the future will offer me."
As he works towards a career in coaching, his experiences as a student-athlete help him each and every day. He uses his coaches and teammates to prepare him for matches in the DeVos Gymnasium and then keeps that knowledge stored away for future coaching opportunities.
"I can talk to my coaches about different strategies and options. I really appreciate that because it helps me learn and grow," Novakovic said. "I also have teammates who I can turn to, and even other student-athletes, who are open for communication. It really is a blessing to be here."
With a year left on campus, Novakovic hopes to accomplish a lot in the community and on the volleyball court. He thanks Trinity for the new life he has here in the United States, and his coaches and teammates for making his transition easier. Not only did the volleyball community welcome him, but Trinity as a whole.
"Nobody probably realizes this, but the people here made my life so much easier," Novakovic said. "I was able to push through hard periods with the help of others, and now I am grateful to be here. Trinity will forever be a big part of my life, and I want to be part of Trinity's life."
---