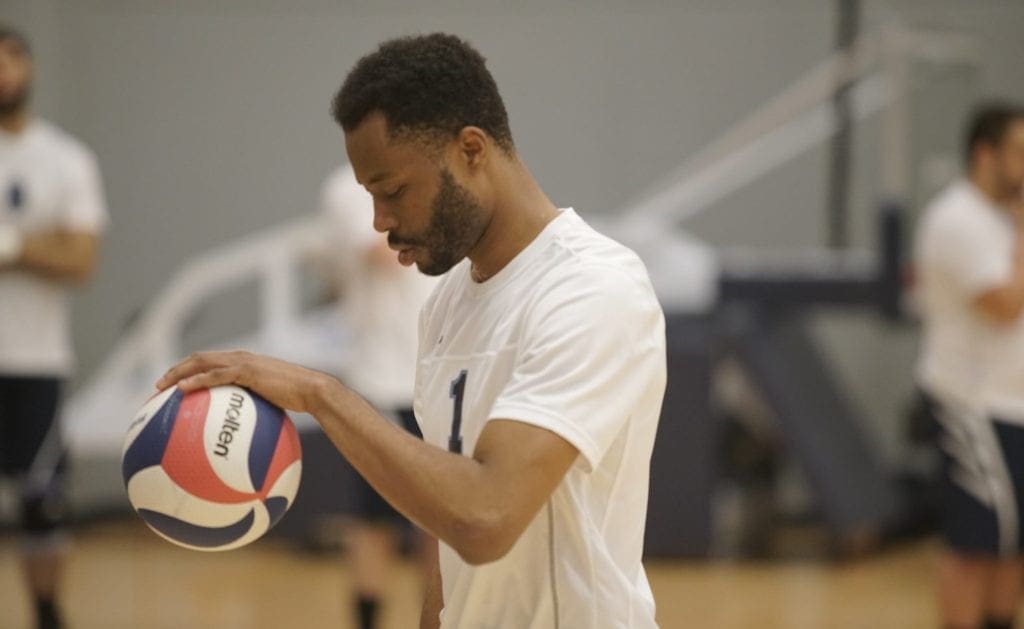 Eddie Binion '19 is a second year player on the Trolls' men's volleyball team.  The Chicago native has worked very hard to get to where he is at with volleyball team. For this season he has played in 14 matches and started in five of those. Moving to an outside hitting position, he is currently averaging 1.45 kills per set.   A year ago as a member of the inaugural men's volleyball team, he averaged 0.62 blocks per set at middle blocker.  In addition to his skill on the court, Eddie brings hard work and a positive spirit to the team.
The volleyball court is not the only place where Eddie is involved.  He is a very active member of Trinity's community and has made a large impact on the campus in his two short years.  He uses his passion for music as a member of the Outcry Worship team and is known to sing the national anthem before athletics contests.   Eddie uses his leadership abilities as a sophomore representative in Student Association as well in the Nursing Student Organization.  In addition he is a part of the Student Activities team. After the volleyball season this spring Eddie will join the track and field team to use his gifts in that sport.
Eddie's love for people and his hard work ethic extends into his career choice as well. He is studying nursing with hopes of becoming a traveling nurse in order to help those in need all around the world.
---