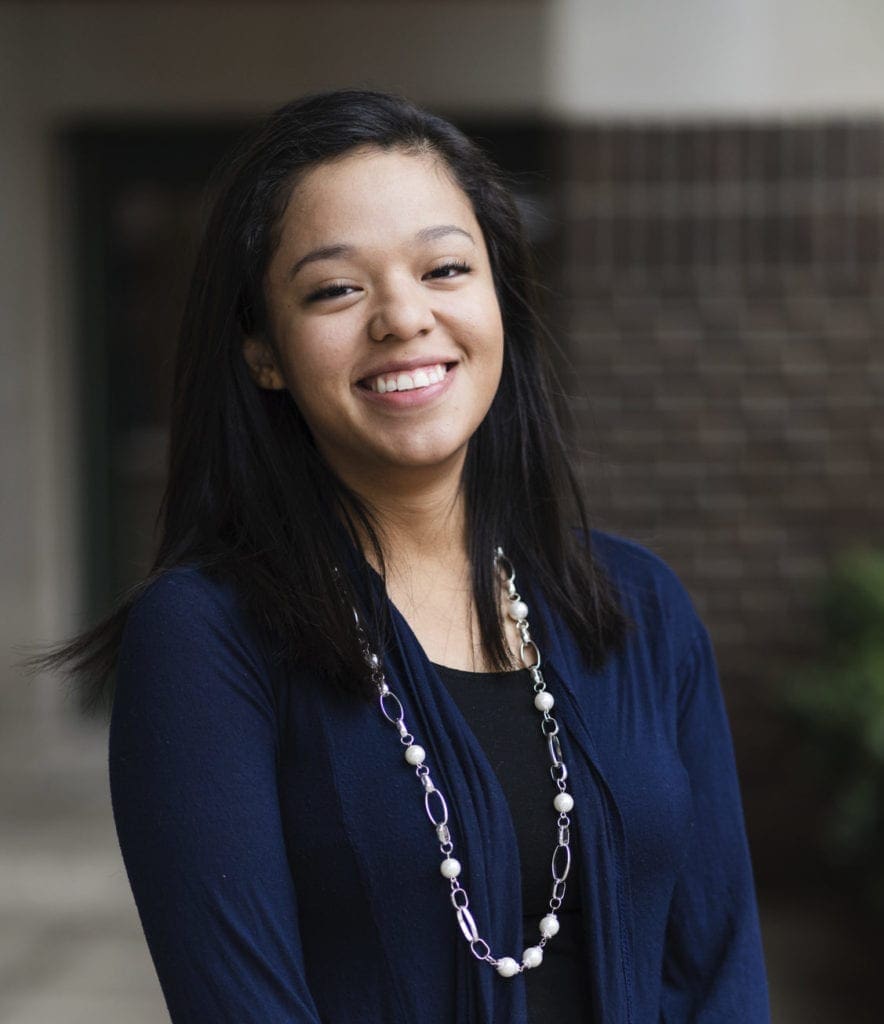 Accounting major Indira Escalante '20 has excelled in several leadership roles at Trinity, including as an intercollegiate student-athlete in golf, as a member of the multicultural student leadership team, as a founding member of a campus club called Women Empowered, as the vice president of administration of the Student Government Association, a student representative on the Campus Diversity and Unity Committee, and a as a student mentor for incoming transfer students in Trinity's Foundations 111 class.
She has been named Trinity's Lincoln Laureate. The annual Lincoln Academy Student Laureate Ceremony recognizes excellence in curricular and extracurricular activities by seniors from each of the state's four-year, degree-granting colleges and universities, and one student from the community colleges in Illinois.
"She possesses a rare combination of gifts that span excellence in the field of accountancy, a complex understanding of social justice, a commitment to public service, and diverse contributions to the communities she serves," the committee noted. "She has demonstrated a commitment to the public good for all people in ways that have garnered the respect of her peers, faculty, and staff in every context in which she serves. This is a remarkable gift to the Trinity Christian College community."
After graduation, Escalante plans to sit for the CPA exam and go to work as an accountant with a major firm.
---