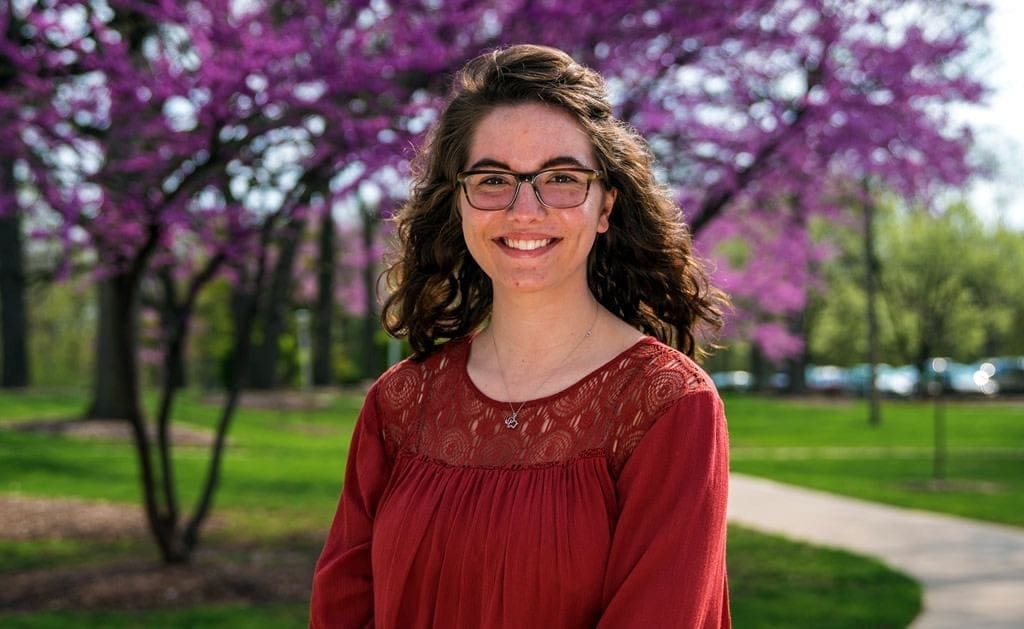 Scholarships play a vital part in fulfilling Trinity's mission to equip young men and women with a vision of Christ's Lordship in all areas of life. More than 90% of our students receive financial help, and it is thanks to our faithful donors that deserving students can find their place here.
Morgan De Ruiter '18, a biology major from Pella, Iowa and 2014 Founders' Scholar, recently shared the impact that attending Trinity has had on her heart and her life. "I'm humbled to think of God's goodness flowing and even overflowing all parts of my experience here." While she put on an outwardly confident face when she arrived on campus as a freshman, she secretly had many concerns: that she wouldn't do well in classes, that she would miss her family, that she wouldn't make friends. "But now, through the grace and will of God, I'm a truly confident young woman," Morgan said.
Morgan, who served as a resident assistant last year, is thankful for the Trinity professors and staff members who have invested in her and helped identify her strengths and gifts. Her community has also been strengthened by her friends on campus, as well as her family, including younger brother who is also a Trinity student.
There is something unique about Trinity, said Morgan, who currently works in Trinity's Admissions Department. "We are a community unlike any other because we intentionally seek God first and intentionally seek our place in this world."
---