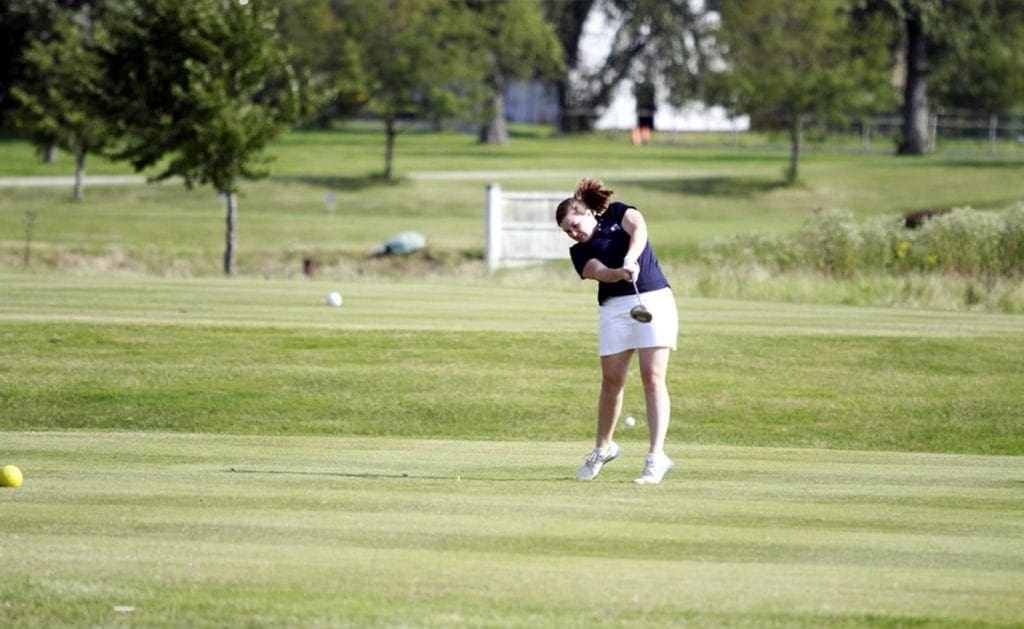 Sara Blauw '20 is helping pioneer the women's golf team at Trinity.  The women's golf program is in its second season of competition and Sara is helping lay a framework that will last much longer than her four years as a Troll.  As a freshman, she has been a great leader and is making an impact on and off the golf course.
A native of Grand Rapids, Michigan, Sara played golf all four years of high school and earned all-conference honors as well as was on a state qualifying team.  She started her collegiate career this past fall and looks the build upon that experience as the young spring golf season continues to take shape.  Sara has already shown signs of improvement and recently shot sub-100, with a 95 and 97, at the Governor State Invitational. She finished in the top half of golfers that day and hopes to use that success as spring board for the team's upcoming competitions.
Being freshmen in college brings a lot of new challenges, but also a lot of excitement.  It is not often that a freshman is the captain of their athletic team, but Sara's leadership and personality have been noticed enough to give her this honor.  A major in elementary education with a minor in education technology, she has loved her time at Trinity so far and is looking forward to seeing what is to come in her next three years at Trinity.
---