Croasmun Shares Thoughts on Lives Worth Living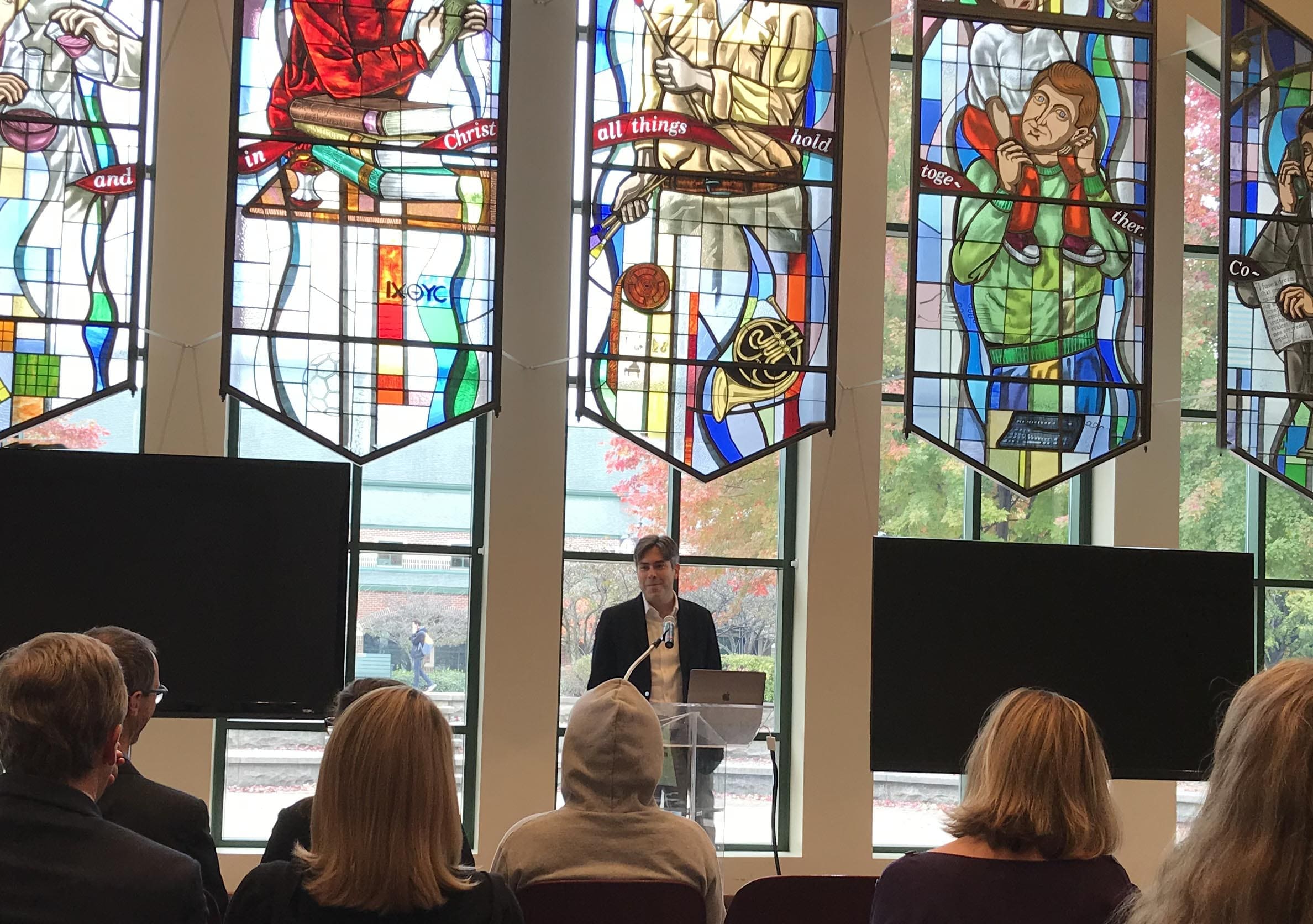 Matt Croasmun, Associate Research Scholar, Director of the Life Worth Living Program at the Yale Center for Faith and Culture, and Lecturer of Divinity & Humanities at Yale University, recently visited campus for a series of events with faculty, staff, students, and others in the community, where he discussed examining, defining, and achieving what constitutes as a good life.
During a public lecture, Croasmun spoke on "What's Worth Wanting?" He asked the audience, "How should we examine our lives? We need different modes and different moments."
Croasmun spoke of four different modes: auto-pilot; effectiveness; self-awareness; and self-transcendence.  He compared the different levels to diving deeper. "But after plumbing the depths, we still need to surface. It would be foolish to try to live life below the waterline."
Croasmun's visit also marked the launch of Trinity's Center for Teaching and the Good Life. The Center's work will be focused on resourcing the imaginations of Trinity's faculty and staff to help students discover and articulate the joy of their vocation in ways that include and extend beyond career and work. The Center is led by Professor of Music Mark Peters, who serves as director, and Executive Assistant for the Provost Mallory Boyce, who is associate director.
---