어서 오십시오. Welkom.
歡迎. Bienvenidos.
Office of International Student and Academic Services (OISAS)
Multiethnic. Multinational. Multi-denominational.
The mission of the Office of International Student and Academic Services (OISAS) at Trinity Christian College is to meet the unique needs of international F-1 visa students through services and initiatives that celebrate cultures and welcome students into all aspects of being a Trinity student.
Trinity is committed to diversifying and internationalizing both our campus and our curriculum. The International Office supports this effort through guiding our international students from admissions through post-graduate planning. Providing a welcome and inclusive environment, Trinity values the immense contribution of our international students to our campus life.
Trinity's Commitment to Diversity states, "Because our mission in Christian higher education is not limited by ethnic or cultural differences, we consciously seek to develop a multiethnic, multinational, and multi-denominational student body. We affirm our commitment to work toward greater diversity not only in regard to our racial, ethnic, and cultural demographic but also in regard to acceptance, appreciation, honor, and equality within our campus climate."
Students or parents with specific concerns or questions related to student safety, health, or well-being should call Student Life at 708-239-4704 or email studentlife@trnty.edu.
New International Student Orientation
NISO (New International Student Orientation) is held on August 22th to August 23th.
Meet Your Classmate
Hometown: Jos, Nigeria
Major: Math and Computer Science
Maryam's favorite class so far has been Elements of Programming and has enjoyed Dr. Jeff Nyhoff's way of establishing a foundation for programming. Maryam loves the friendly and safe community at Trinity, and desires to help other African students feel at home and adjust to school here.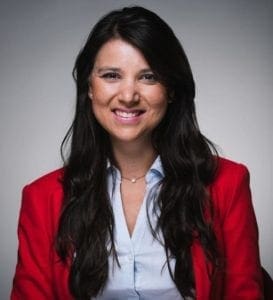 Have a Question?
If you have a question or need additional information about how we can help you, please contact us.
Mabia Shadel
Director of International Student Services