College Tours
The best way to experience Trinity is to come for a visit and see student life in action. Meet professors and current students, attend a chapel, eat in the dining hall, talk to someone about financial aid opportunities, and find out how a Trinity education will set you on a course to build a life that makes a difference.  The world needs you, let's get you ready.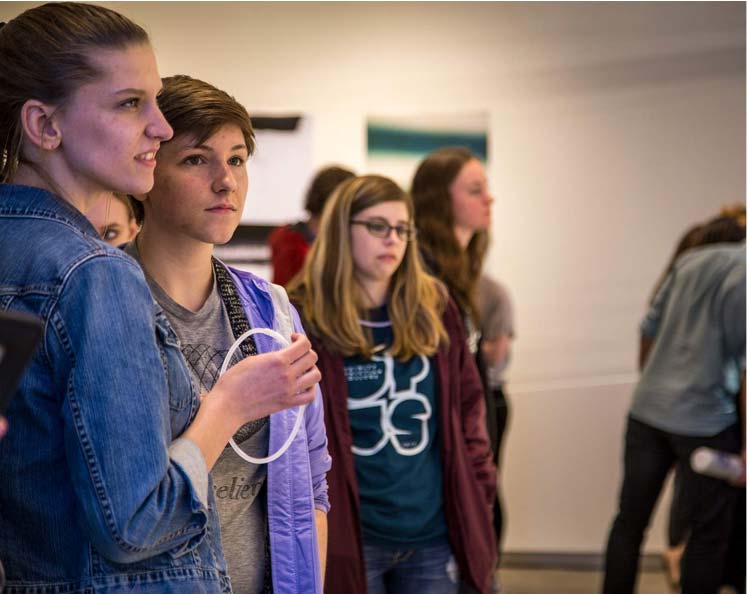 Visit Day
Trinity's Visit Days are the best way to see everything the campus has to offer. With multiple dates each semester, the entire campus is ready to welcome you and provide answers to the questions on your mind. Bus trips from neighboring states are also available!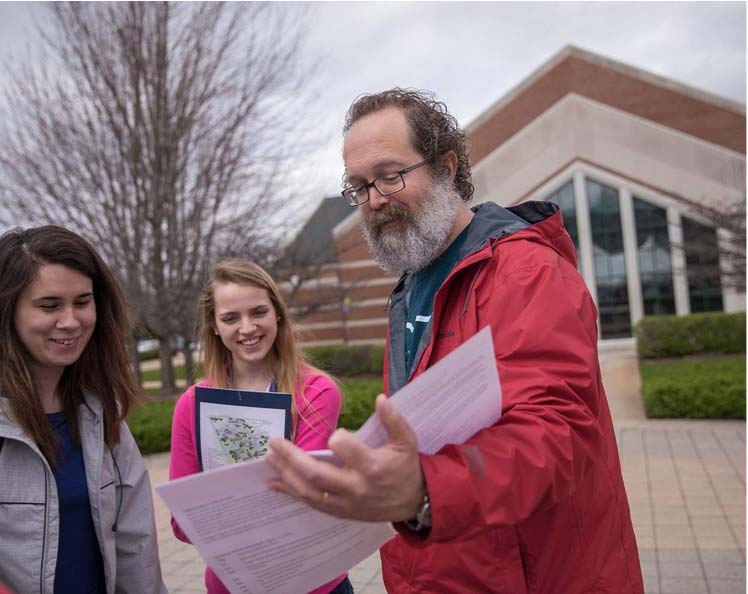 Individual Visit
Let us specifically design a visit for you on a weekday that works best with your schedule. Choose from a campus tour, meeting with an admissions representative, and more to personalize your day on campus.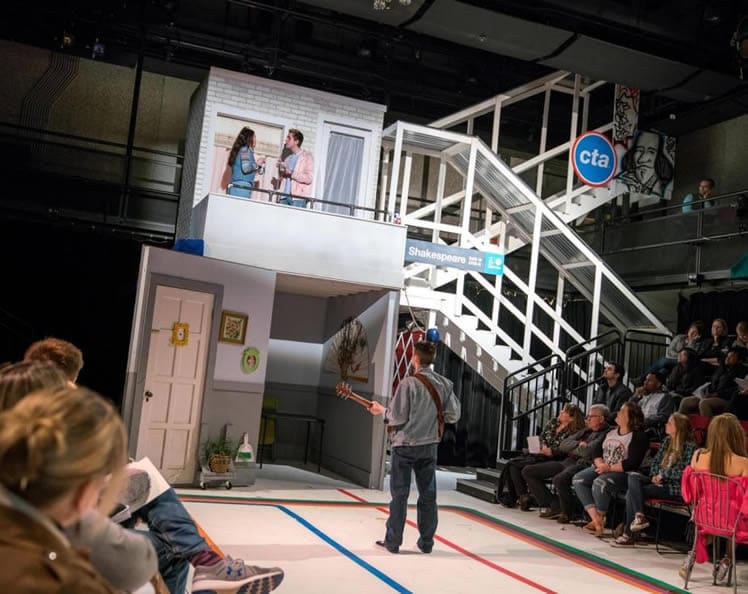 Trinity Arts Experience
Students interested in Art, Theater or Music should mark their calendars for November 8-9. You will be able to meet with faculty and current students, and explore our Chicago connections. Seniors can also audition for scholarships during their visit.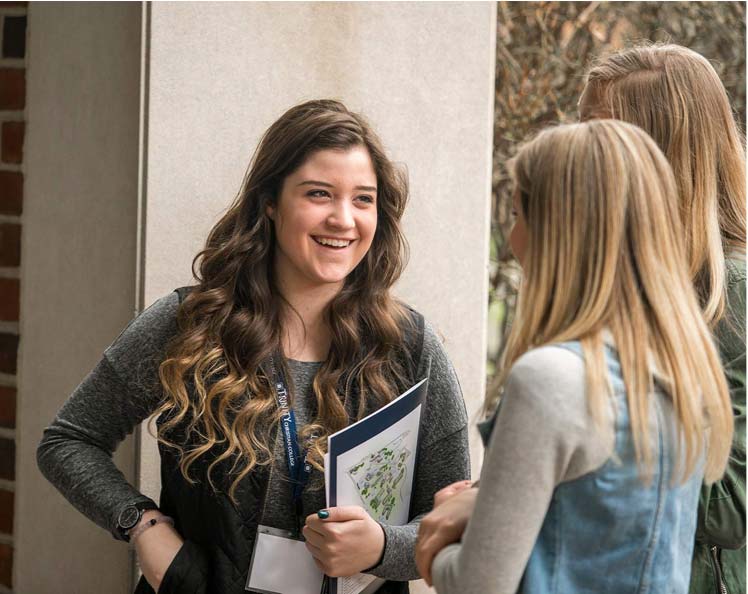 Fall Fest
Trinity's annual Fall Fest is also a great day to visit campus.  With an open house feel, this Saturday visit opportunity will introduce you to the Trinity community through interactions with current students, faculty, and alumni.
Helpful info for your visit.
From the South: Take I-294 northbound to the 127th Street exit; at the stoplight, turn left, cross Cicero Avenue and then just over bridge, turn right onto  Route 83; Trinity is about two miles ahead on the  left, just past the stoplight at Ridgeland Avenue.
From the North: Take I-294 southbound to the 127th Street exit; at  the stoplight, turn right; just over the bridge, turn right  onto Route 83; Trinity is about two miles ahead on the left, just past the stoplight at Ridgeland Avenue
From the East: Take I-80 or I-94 to I-294; see "south" directions once on I-294.
From the West: Take I-80 to the Harlem Avenue (SR-43) northbound exit; take  Harlem about eight miles to Route 83 (also called West College Drive and Cal Sag Road); turn right at Route 83; follow Route 83 about ¾ mile to Trinity, which will be on your right.
Flying to Campus?
If you are traveling more than 300 miles for an official Visit Day, we will help you get here with up to a $200 flight reimbursement.
Contact our Campus Visit Coordinator at 708.239.4715 or campus.visits@trnty.edu for more details about Air Trinity!
Holiday Inn Express
13330 S. Cicero Ave.
Crestwood, IL 60445
Breakfast Included
(708) 597-3330
Wingate
18421 North Creek Rd
Tinley Park, IL 60477
Breakfast Included
(708) 532-9300
Double Tree
5000 127th St
Alsip, IL 60803
Breakfast not Included
(708) 371-7300
Baymont
12801 South Cicero Ave
Alsip, IL 60803
Breakfast Included
(708) 597-3900
Julianni's
7239 W. College Dr.
Palos Heights, IL 60463
Harvest Room
7149 W 127th St
Palos Heights, IL 60463
Country House
5400 West 127th St.
Alsip, IL 60803
Lone Star Steakhouse
4949 College Dr.
Crestwood, IL 60445
Lumes Pancake House
12401 S Harlem Ave.
Palos Heights, IL 60463
Portillos
13130 S Cicero Ave.
Crestwood, IL 60445
Applebee's
4937 College Dr.
Crestwood, IL 60445
Great American Bagel
12774 S Harlem Ave.
Palos Heights, IL 60463
From the South: Take I-294 northbound to the 127th Street exit; at the stoplight, turn left, cross Cicero Avenue and then just over bridge, turn right onto  Route 83; Trinity is about two miles ahead on the  left, just past the stoplight at Ridgeland Avenue.

From the North: Take I-294 southbound to the 127th Street exit; at  the stoplight, turn right; just over the bridge, turn right  onto Route 83; Trinity is about two miles ahead on the left, just past the stoplight at Ridgeland Avenue

From the East: Take I-80 or I-94 to I-294; see "south" directions once on I-294.

From the West: Take I-80 to the Harlem Avenue (SR-43) northbound exit; take  Harlem about eight miles to Route 83 (also called West College Drive and Cal Sag Road); turn right at Route 83; follow Route 83 about ¾ mile to Trinity, which will be on your right.

Flying to Campus?

If you are traveling more than 300 miles for an official Visit Day, we will help you get here with up to a $200 flight reimbursement.

Contact our Campus Visit Coordinator at 708.239.4715 or campus.visits@trnty.edu for more details about Air Trinity!

Holiday Inn Express

13330 S. Cicero Ave.
Crestwood, IL 60445
Breakfast Included
(708) 597-3330

Wingate

18421 North Creek Rd
Tinley Park, IL 60477
Breakfast Included
(708) 532-9300

Double Tree

5000 127th St
Alsip, IL 60803
Breakfast not Included
(708) 371-7300

Baymont

12801 South Cicero Ave
Alsip, IL 60803
Breakfast Included
(708) 597-3900

Julianni's

7239 W. College Dr.
Palos Heights, IL 60463

Harvest Room

7149 W 127th St
Palos Heights, IL 60463

Country House

5400 West 127th St.
Alsip, IL 60803

Lone Star Steakhouse

4949 College Dr.
Crestwood, IL 60445

Lumes Pancake House

12401 S Harlem Ave.
Palos Heights, IL 60463

Portillos

13130 S Cicero Ave.
Crestwood, IL 60445

Applebee's

4937 College Dr.
Crestwood, IL 60445

Great American Bagel

12774 S Harlem Ave.
Palos Heights, IL 60463