Admission to Adult Undergraduate Program
The world needs you. Let's move you forward.
The accelerated adult undergraduate programs at Trinity Christian College provide an ideal environment for adults who want to complete their bachelor's degree or become a teacher. Trinity's affordable tuition, accelerated classes and evening format are specifically designed for adult students.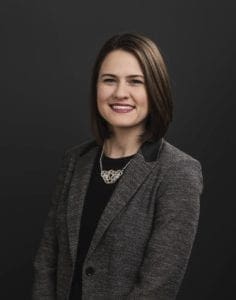 HAVE QUESTIONS?
GET IN TOUCH.
Alexis Henderson
Sr. Admissions Representative for Adult Undergraduate & Graduate Programs
College Application Requirements
At Trinity, we're familiar with the needs of adult students returning to college.  Our admissions team is here as you take the next step on your college journey.
We will need your sealed, official college transcripts from every school you have attended. Electronic transcripts may be submitted to: admissions@trnty.edu. Mailed transcripts can be submitted to:
Trinity Christian College Office of Admissions
Adult Undergraduate Programs
6601 West College Drive
Palos Heights, IL 60463
Once we receive all official transcripts, a transcript evaluation will be completed in approximately 3-5 days. We will then contact you to discuss the evaluation.
Complete the online Application for Admission.
Upon acceptance, adult undergraduate students will receive their transfer evaluation by e-mail from the college registrar. Students are also encouraged to contact their admissions representative to arrange a campus tour and meeting with a department chairperson.
Trinity has rolling admissions with no set application deadline for the adult undergraduate programs.
All programs have classes beginning each fall. There are other opportunities to join classes throughout the year apart from the fall orientation. Please contact us to learn more about our current class schedule and availability.