Be a part of
something great
Student Organizations
Be inspired by others
One of the best things about Trinity is that it is small. Here, you won't be lost in the crowd. And you can build your own college experience. Be a leader in your department, your area of interest, your passion—because it's small. In a student organization, you can get to know others who are passionate in your area like you, and who can inspire your interests. Student organizations sharpen iron with iron. Find yours today.
Featured Student Organization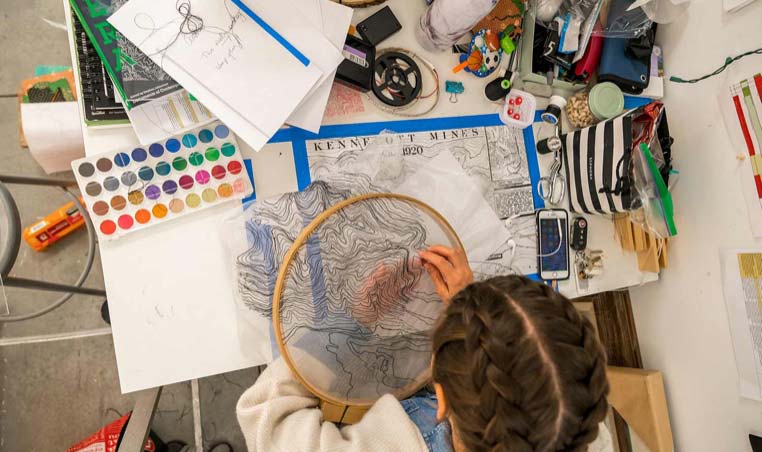 Art Club
Art Club currently meets at 6:30 on Wednesdays in the Molenhouse (Mole Hole). We meet every week for fun projects like coloring and henna, and we do events, field trips, and workshops!
Academic
Art Club
Computer Club
Education Club
Historical Association of Students (HAS)
Mock Trial
Nursing Student Organization
Science Club
Social Work Student Organization (SWSO)
Theatre Club
Business and Interest
Criminal Justice Club
Innovation Club
Psychology Club
Social Justice Chapter
Student Design Organization
Theology Club
Trinprov
Women Empowerment Club
Campus Ministry
Chapel Team
Fellowship of Christian Athletes
Men's Ministry
Outcry
Prayer Ministry
Sunday Night Worship
Women's Ministry
Intramurals
Bags Tournament
Basketball
Dodgeball
Indoor Soccer
Intramurals
Rock Climbing Club
Sand Volleyball
Tabletop Club
Video Game Club
Volleyball
Whiffle Ball
Multicultural Groups
Asian American Alliance
African Student Union
Black Student Union
Multicultural Leadership Team
Sabor Latino
Service
Best Buddies
Cooperativity Club
Ecological Consciousness Organization
Service Outreach Corps
Social Justice Chapter
Sunday Snacks
Student Activities and Events
Student Activities Committee
Residence Hall Councils
Student Association
Executive Committee
(elected by peers)
Class Representative
(elected by peers)
If you have an idea for a club that isn't listed, apply to create one and share your passion!