So much to do.
Where will you begin?
College Student Life
Find your place
So much of your college experience is built on the answers to these questions: Where will you live? What will you eat? Who will you be doing life with? And what will you be doing? Within the campus life at Trinity, you'll find a community full of life—organizations, groups built around passions, nonstop events. But it's missing exactly one thing: you. Your place is here. Come make it yours.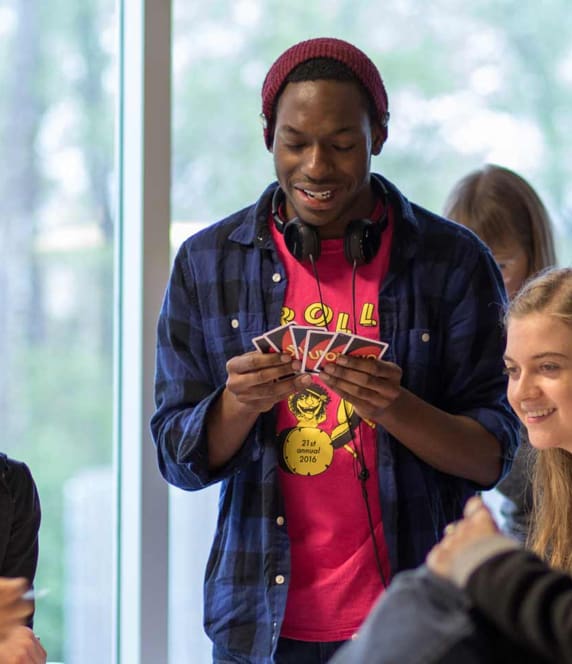 A tight-knit
community
with big city
opportunities.
Your college experience in Chicagoland.
87%

of freshmen live on campus
"Living on campus means you're always 30 seconds from your friends and from any and all events that are happening."
It's easy to see why so many of our students choose to live on campus—the friends you'll make, proximity to classes, and, unique to Trinity, the suite life: all residences include an en-suite bathroom.
Alumni Hall
Alumni Hall, Trinity's largest residence hall,
is a three-story building
with one male and two female floors.
The rich campus ministry life at Trinity will round out your college life.
Black Light Dance
500+ Activities per year