Thank you for visiting the online theatre box office at Trinity Christian College.  We are happy to offer multiple methods of purchasing tickets to our performances.  To pay by cash or check, please contact the Trinity box office by phone or visit the box office in the first floor lobby of the Art and Communications Center.   For special arrangements or questions, please contact the box office at (708) 293-4537 or box.office@trnty.edu.
BY PHONE:
708.293.4537
IN PERSON:
1st Floor Lobby of Art & Communications Center
November 9, 10, 16 & 17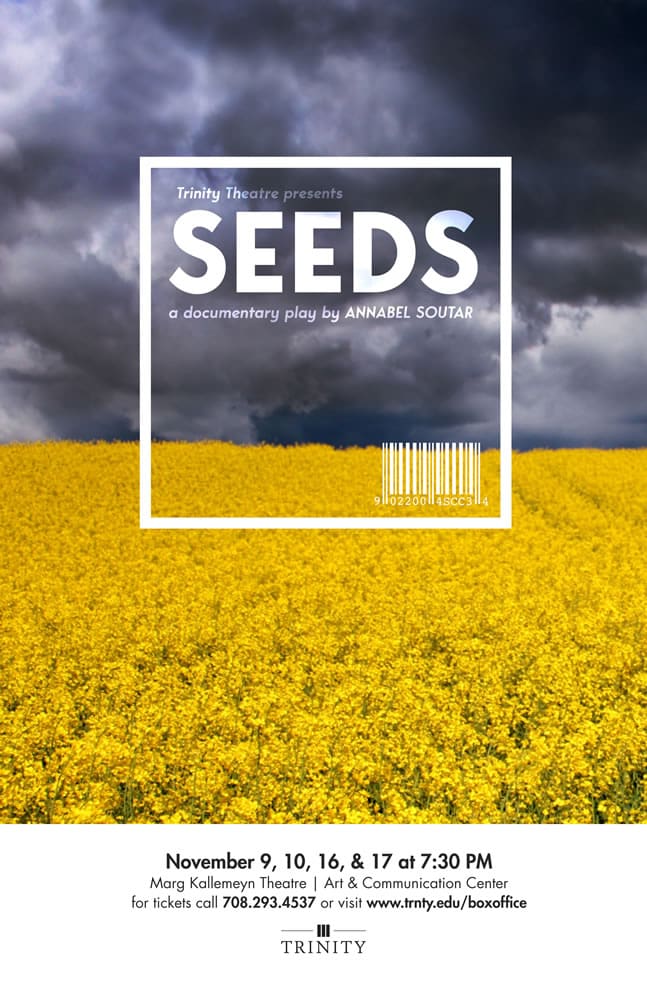 "Seeds is a dramatic re-enactment of the 7-year legal battle between Saskatchewan farmer Percy Schmeiser and one of the biggest biotech corporations, Monsanto Inc. While debates about genetically modified organisms (GMOs) are multiplying everywhere, life-changing experiments are being conducted in the food we eat."
"Based on court trial transcripts, interviews with Percy Schmeiser, Monsanto representatives, and with farmers, academics, lawyers and scientists from all across Canada, Seeds leads us through a suspenseful labyrinth of legal conflicts around patent rights, scientific showdowns about GM food, and property clashes between farmers and the biotechnology industry. The answer to Schmeiser's 'Who owns Life?' question will determine the future of our food system."
Seeds is a docu-drama, because it is documentary in style and scope. All of the language in the play comes verbatim from interviews or court documents.
December 1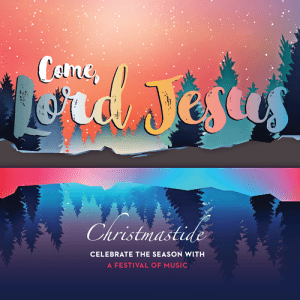 The music department invites the community to attend the 17th annual Christmastide program on Saturday, December 1 at 4 p.m. in the Ozinga Chapel. This year's theme, "Come, Lord Jesus," reflects thanksgiving to God for the new hope and light the Christ Child brings to a dark world. The program features music by Trinity's vocal and instrumental ensembles, audience singing with brass and organ, and readings that reflect the theme.
Doors open at 3:30 p.m.
Purchase tickets online.
Tickets for non-Trinity events: