Thank you for visiting the online theatre box office at Trinity Christian College.  We are happy to offer multiple methods of purchasing tickets to our performances.  To pay by cash or check, please contact the Trinity box office by phone or visit the box office in the first floor lobby of the Art and Communications Center.   For special arrangements or questions, please contact the box office at (708) 293-4537 or box.office@trnty.edu.
BY PHONE:
708.293.4537
IN PERSON:
1st Floor Lobby of Art & Communications Center
December 1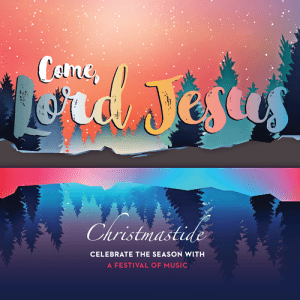 The music department invites the community to attend the 17th annual Christmastide program on Saturday, December 1 at 4 p.m. in the Ozinga Chapel. This year's theme, "Come, Lord Jesus," reflects thanksgiving to God for the new hope and light the Christ Child brings to a dark world. The program features music by Trinity's vocal and instrumental ensembles, audience singing with brass and organ, and readings that reflect the theme.
Doors open at 3:30 p.m.
Purchase tickets online.
November 30 & December 1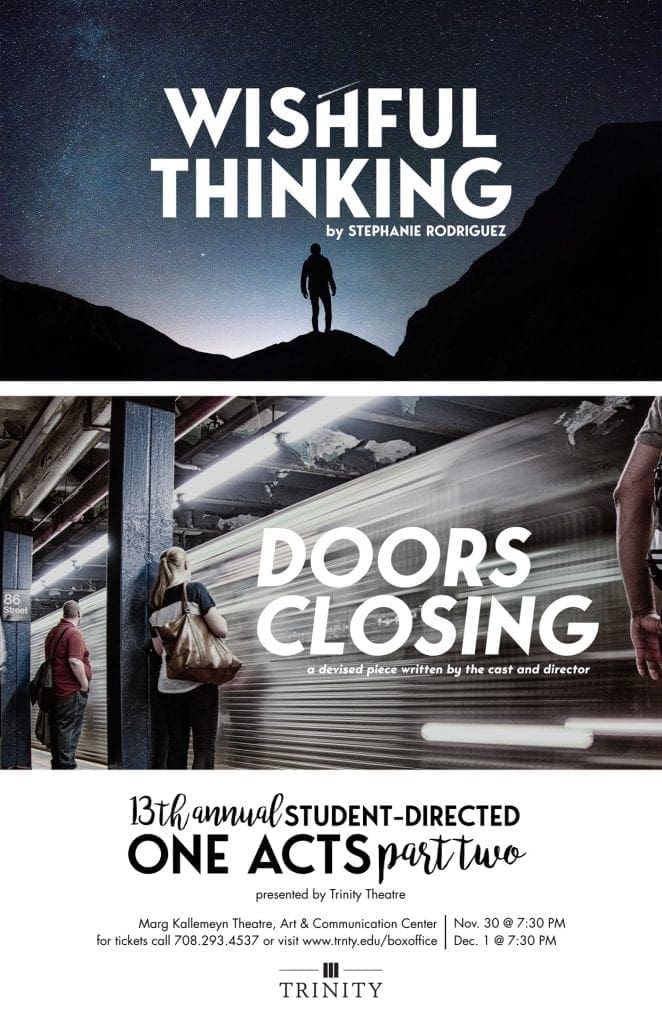 Join the Trinity Christian College community for its annual evening of student directed one-act plays, Friday, November 30th  and Saturday, December 1st at 7:30 p.m. in the Kallemeyn Theater in the Art and Communications Center. Box office opens at 6:30p.m., doors open at 7:00 p.m. and seating is unassigned.
These student-directed one-acts are both original works, written and developed by current Trinity students.
Wishful Thinking by Stephanie Rodriguez
Wishful Thinking is a student-directed and written piece about what happens when someone wishes on a star and that star comes to life. Quirky, smart, and delightful, this play explores contemporary relationship dynamics and also features a time-traveling chef from Renaissance Italy!
Director: Morgan Limback
Stage Manager: Sydnie Tiemens
Cast: Bethany Dadisman, Alexandria Eggert, Ben Friesen, Jonah Vander Naald
Doors Closing a devised piece by Cast & Director of the Play
Doors Closing is a student-directed and devised piece created from the theme of presence and derived from research in immersive theatre. The audience sees glimpses of a variety of characters, embodying different performance styles, who later encounter each other on a train, where they have a shared public experience that offers a moment of connection.
Director: Andrea Taylor
Stage Manager: Kyli Ayers
Cast: Aaron Alderden, Kyli Ayers, Komaria Carpenter, Derrieus Pendleton, Mateo Perez, Stephanie Rodriguez, Hannah Slager, Marie Sonnenburg
Tickets for non-Trinity events: