Thank you for visiting the online theatre box office at Trinity Christian College.  We are happy to offer multiple methods of purchasing tickets to our performances.  To pay by cash or check, please contact the Trinity box office by phone or visit the box office in the first floor lobby of the Art and Communications Center.   For special arrangements or questions, please contact the box office at (708) 293-4537 or box.office@trnty.edu.
BY PHONE:
708-293-4537
IN PERSON:
1st Floor Lobby of Art & Communications Center
ONLINE
Friday, Oct. 13 and Saturday, Oct. 14
12th Annual Trinity Theatre Once Act Plays:  Performances from The Old Lady Shows Her Medals by J.M. Barrie, The Dear Departed by Stanley Houghton and Then by Emily Stonier
Tuesday, Nov. 28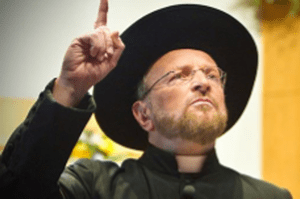 On Tuesday, November 28, 2017, 7:30pm Messmer will also present Damien, a one-man play by Aldyth Morris, based on the true-life story of Father (Saint) Damien de Veuster, at 7:30 pm in the Marg Kallemeyn Theatre. All proceeds from the performance will benefit the work of Dr. David Weinstein, the world's leading researcher for a cure for Glycogen Storage Disease, (GSD). Messmer's granddaughter suffers from this disease.  Tickets are $30.
Purchase tickets online. If you would like to purchase tickets for this show by phone, you may call 630-439-5557.   Tickets for this show are also available at the door on the night of the show.
Saturday, Dec. 2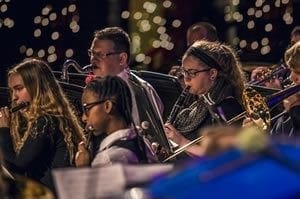 The music department invites the community to attend the 16th annual Christmastide program on Saturday, December 2 at 4 p.m. in the Ozinga Chapel. This year's theme, "His Light in Us," reflects thanksgiving to God for the new hope and light the Christ Child brings to a dark world. The program features music by Trinity's vocal and instrumental ensembles, audience singing with brass and organ, and readings that reflect the theme.D  oors open at 3:30 p.m.
RSVP online  or call the box office.