The Cooper Center for Vocation and Career Development
Cooper Center for Vocation & Career Development
The Cooper Center for Vocation and Career Development specializes in providing resources and services to assist students and alumni in their life-long work and service in God's Kingdom.
This is your vocation – something we view as a joyful response to God's calling. Our office actively seeks to know and support the ways He has uniquely called you.
We're here to help you to discover your vocation by reflecting on your strengths, developing and sharpening your professional skills, engaging in the job search process, exploring graduate school options, and discerning God's call on your life.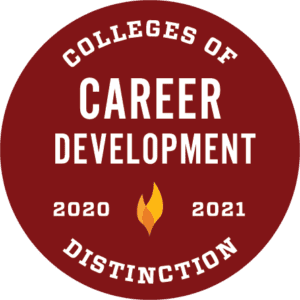 Have Questions?
Get in Touch.
Jennie Huizenga Memorial Library
Trinity Christian College
6601 W. College Drive
Palos Heights, IL 60463