International Student Program
Programs for International Students
Thank you for your interest in becoming an International Student at Trinity Christian College! You have worked hard, and you want access to an excellent education at a school where you are known. International students thrive at Trinity, which is consistently ranked top tier by U.S. News and World Report. At Trinity, you will get focused attention in an environment that welcomes and encourages questions. You will also be able to take advantage of the opportunities that come with being so near Chicago, the third largest city in the United States. When your time at Trinity is done, you'll be prepared to build a life that makes a difference.
International Student Application
We are excited to welcome students from across the globe. The application process is simple, and our outstanding admissions staff has a dedicated International Admissions Representative familiar with the needs and questions of international students.
Online Application
International students applying to Trinity should review the admissions page for their respective programs for more information about the application process and admissions standards:
Trinity accepts applications on a rolling basis, but it is strongly encouraged that you apply by March 1 for a fall semester start date as I-20s for the fall semester must be processed by July 1.
Official Transcripts and International Credit Evaluation
All high school transcripts from institutions outside of the U.S. must be evaluated with an official course-by-course evaluation. Exceptions may be granted for transcripts from American curriculum schools.
All university or college transcripts from institutions outside of the U.S. must receive an official course-by-course evaluation. If you have completed fewer than 24 college credits, please have the course-by-course evaluation done on your high school transcripts as well.
Transcript evaluations are only accepted from NACES members, such as WES, ECE, or Educational Perspectives. Evaluations should be sent directly from the evaluator to the College.
Student Athletes are required to use InCRED (International Credit Evaluations) for transcript course-by-course evaluations.
English Language Proficiency
All F-1 international students must demonstrate English proficiency, which can be done in one of the following ways:
Successful completion of previous coursework in English
Successful completion of one of the following exams
Documents needed for Issuing of I-20
Enrollment Deposit ($150 USD)
Valid Passport
Financial Resources Statement

Students must complete the Financial Resources Statement found on their Application Status Page and submit an official bank statement in English showing proof of funds for a minimum of $23,000 USD. Final Cost of Attendance will be determined after a Financial Aid Package is complete.

Visa (if transferring F-1 visa from another US institution)
Financial Aid for International Students
International students will receive an International Student Scholarship of $8,000 per academic year.  Financial Aid for International Student Athletes will be determined by the coach.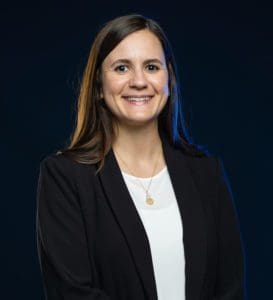 HAVE QUESTIONS?
GET IN TOUCH.
Andrea Mossuto
Director of First Year Recruitment