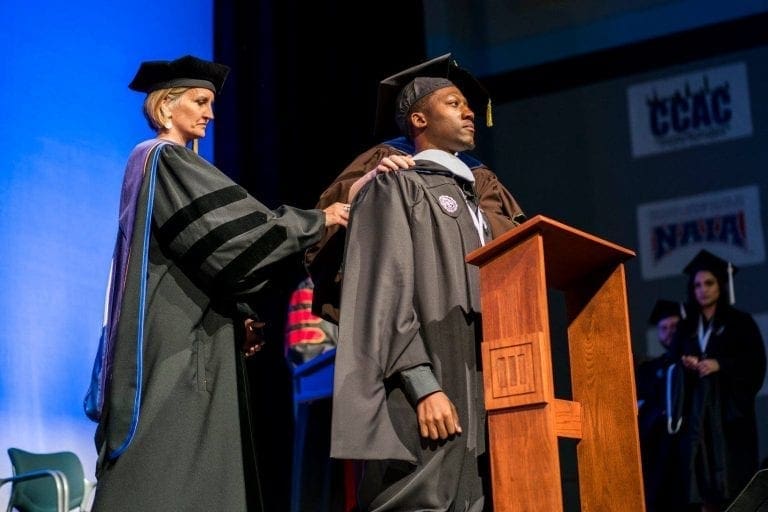 With gladness and rejoicing, the Trinity community celebrated the class of 2017 during commencement on May 6. The ceremony honored Trinity's traditional, Adult Studies and graduate studies graduates.
Soon-to-be graduates, their family and friends, and Trinity faculty and staff were greeted by Paul Boice, vice chair of Trinity's Board of Trustees. Ricardo Sanchez, M.A. '17, gave the invocation. President Kurt D. Dykstra introduced commencement speaker J. Todd Billings, Th.D., Gordon H. Girod Research Professor of Reformed Theology at Western Theological Seminary in Holland, Mich. Billings spoke on "The Alpha and Omega, and Our Uncertain Future."
Jordan Ghiglia, B.A. '17, led the commencement litany. Provost Aaron Kuecker, Ph.D., presented the 2017-18 professor of the year, Michael Vander Weele '73, Ph.D., professor of English.
Noel Huddleston, B.S. W. '17, offered the benediction.
Commencement 2017 was the culmination of a weekend of celebration, praise, and prayer, which also included the Honors Convocation and Baccalaureate Service.
To view the Commencement 2017 program, click here. To see the Honors Convocation program, click here.
---