Mattson Discusses Money and Meaning in SOCAP Panel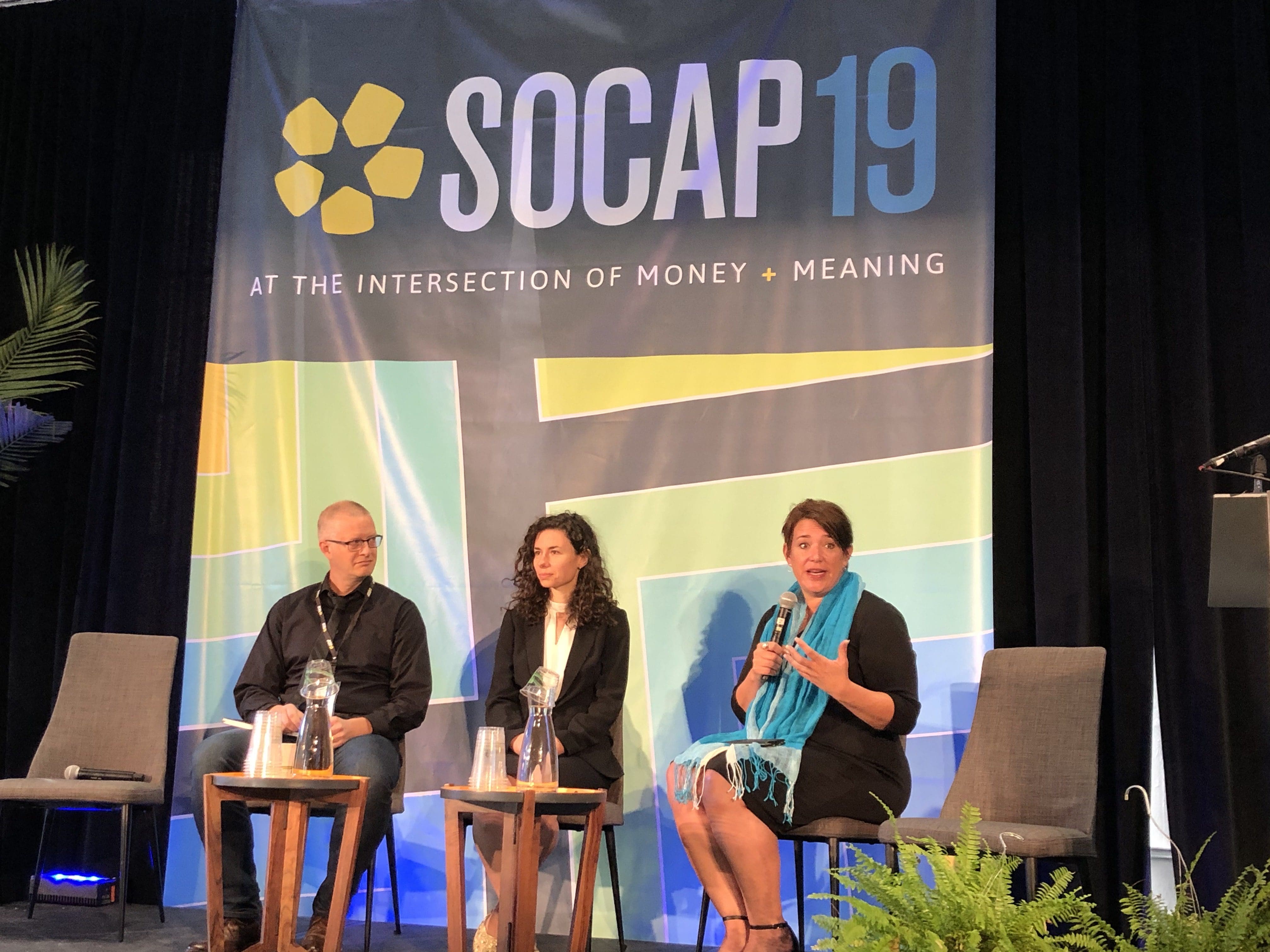 Dr. Craig Mattson, Professor of Communication Arts, recently took part in the SOCAP 2019 conference in San Francisco as part of a panel discussion on "The intersection of money and meaning."
Amy Butler, a public theologian and former pastor of The Riverside Church in New York, moderated the panel, which also included Angie Thurston,  author and Ministry Innovation Fellow at Harvard Divinity School. During the discussion, Mattson shared the results of his interviews with 36 social entrepreneurs about what role spirituality is playing in their field.
"The panel was very well received," said Mattson. "At least two audience members spoke up in the Q&A time about how the panel spoke to things they'd wished they'd heard earlier in the conference. I feel very grateful for the support of Prof.  John Wightkin and Fusion 59's Innovation Grant for being able to go to this conference."
SOCAP (Social Capital Markets) focuses on the emerging global impact economy and convenes ideas and capital to catalyze world change. Its network of investors, entrepreneurs, and social impact leaders works to address the world's toughest challenges through market-based solutions.
---