Trinity Honors First Gen Students on Nov. 8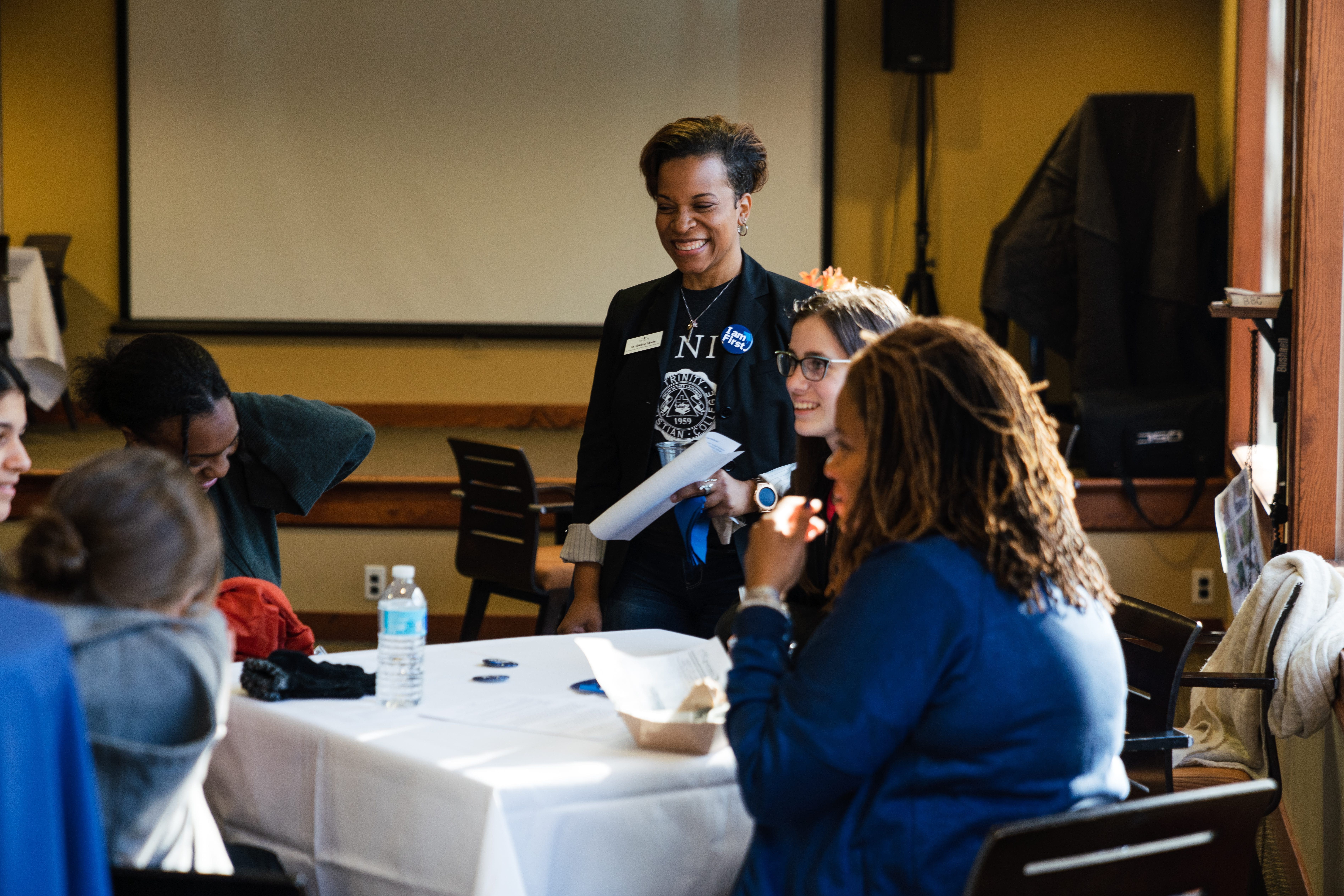 On Nov. 8, Trinity capped off a week of honoring and celebrating our first generation students with a gathering in the Bootsma Bookstore Café. The day was organized by Emily Bosscher, Director of the Office of First Year Experience, and Nicole Saint-Victor, Director of the Office of Multicultural Engagement.
A first generation student is one who is the first in their family to attend college or graduate with a Bachelor's Degree.
"On this day, we joined colleges and universities nationwide to celebrate our campus' commitment to unity and acceptance of all students, especially those who are pursuing a college degree without the experience of family to rely on," said Bosscher. "We partnered with various offices across campus to highlight these students through events that included: a 1st Gen button campaign, alumni visits, Chapel representation, and an interactive display in the library. It all culminated at the BBC with music, appetizers, an open mic, and all types of campus fun!"
Nov. 8 was selected as the date for the annual National First-Generation College Celebration to honor the anniversary of the signing of the Higher Education Act of 1965. The Higher Education Act (HEA) emerged out of President Lyndon B. Johnson's War on Poverty. Much like other hallmark legislation of that era, such as the Civil Rights Act of 1964 and the Voting Rights Act of 1965, HEA was intended to help level a playing field that for too long had been weighed against Americans from minority and low-income backgrounds. In addition to creating federal grants and loan programs to help students finance their educations, the legislation made key investments in institutions of higher education. Additionally, HEA ushered in programs, particularly the Federal TRIO programs, necessary for postsecondary access, retention, and completion for low-income, potential first-generation college graduates.
---