Theatre Department to Perform "Eurydice" Nov. 15, 16, 22 and 23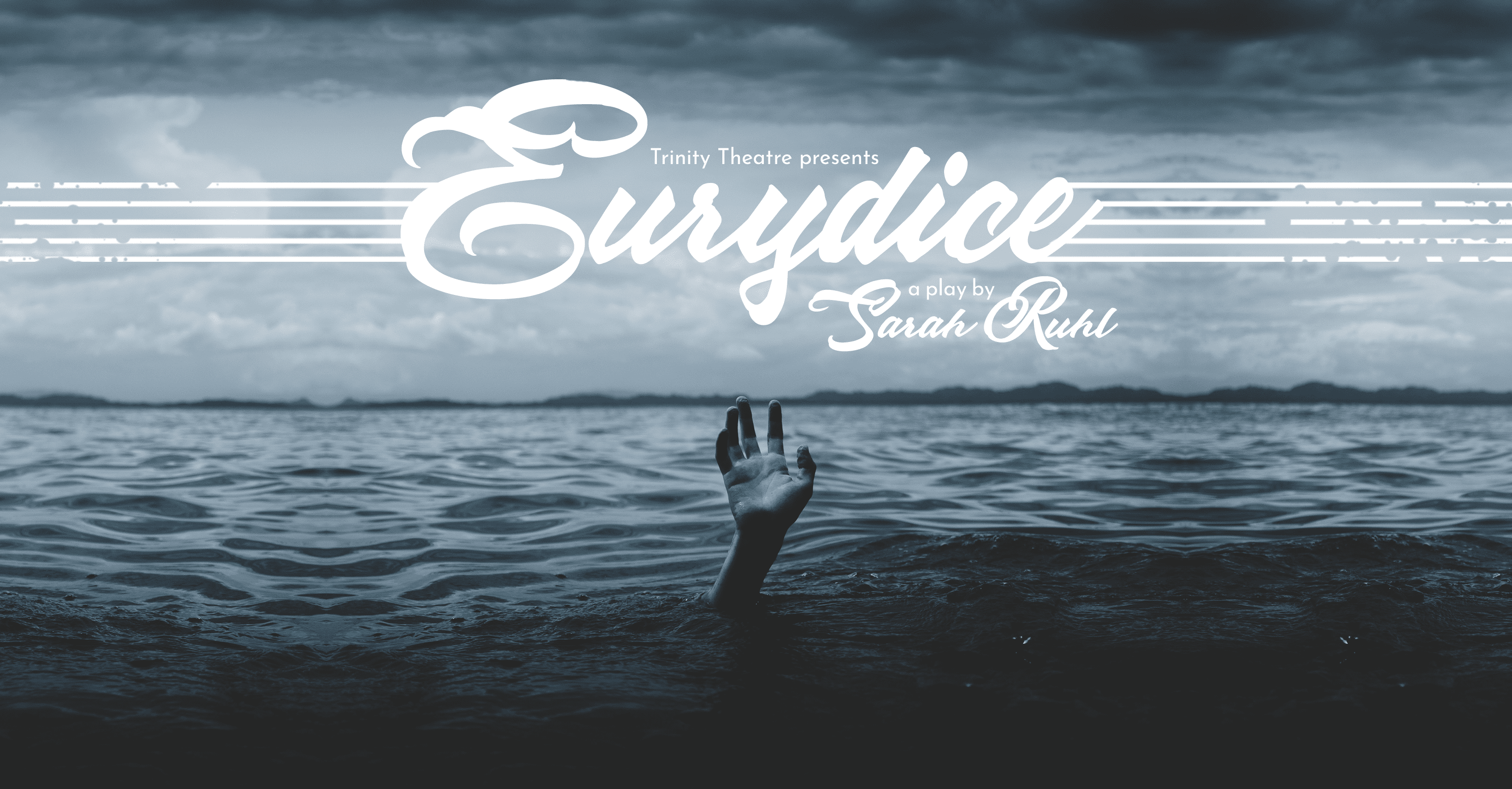 As its fall Mainstage production, Trinity's  Theatre Department will perform "Eurydice," by Sarah Ruhl, directed by Dr. John Sebestyen on Nov. 15, 16, 22, and 23.
"In Eurydice, playwright Sarah Ruhl reimagines the classic myth of Orpheus through the eyes of its heroine," according to Samuel French, the play's publisher. "Dying too young on her wedding day, Eurydice must journey to the underworld, where she reunites with her father and struggles to remember her lost love."
"With contemporary characters, ingenious plot twists, and breathtaking visual effects, the play is a fresh look at a timeless love story."
Eurydice, and her new husband, Orpheus are celebrating their wedding near the beginning of the play. But at the end of that scene, things take a turn. When Eurydice enters the Underworld, she discovers a place where the dead have been dipped in the River, in order to forget their previous lives. But Eurydice's father is there, and has been resisting the water. He remembers his daughter, and takes it upon himself to help her remember him, too. And to remember herself.
The play was written in the early 2000s, and it honors the original ancient Greek myth of Orpheus and Eurydice while adapting it to the contemporary style of magical realism, where supernatural things happen to everyday people – but those supernatural things aren't questioned as being out of the ordinary.
One of the ways the play hearkens back to its ancient Greek origins is by the inclusion of a "chorus of Stones" in the Underworld: a big stone, a little stone, and a loud stone. They experience the Underworld with Eurydice and her Father, but also comment upon the story as both insiders and outsiders.
Due to some death-related themes, this production is recommended for audience members of high school age and older.
Click here to purchase tickets.
CAST & CREW
Cast:
Kyli Ayers, Bethany Dadisman, Benjamin Friesen, Ryan Howey, Mateo Perez, Jonah VanderNaald, Bethany VanderPloeg
Crew:
Production Manager: Sam Jankosky
Assistant Stage Manager: Sydnie Tiemens
Production Assistants: Dani Daujatas, Hannah Last
Scenic Designers: Dr. John Sebestyen & Rick Schuler ('08)
Lighting Designer: Larissa Mulder
Sound Designer: Jake Szafranski ('09)
Costume Designer: Machaela Whitlock
Hair & Make-up Designers: Dani Daujatas & Evie Dykhouse
Properties Master: Sam Jankosky
---