2019 Dinner Brings Together Donors and Recipients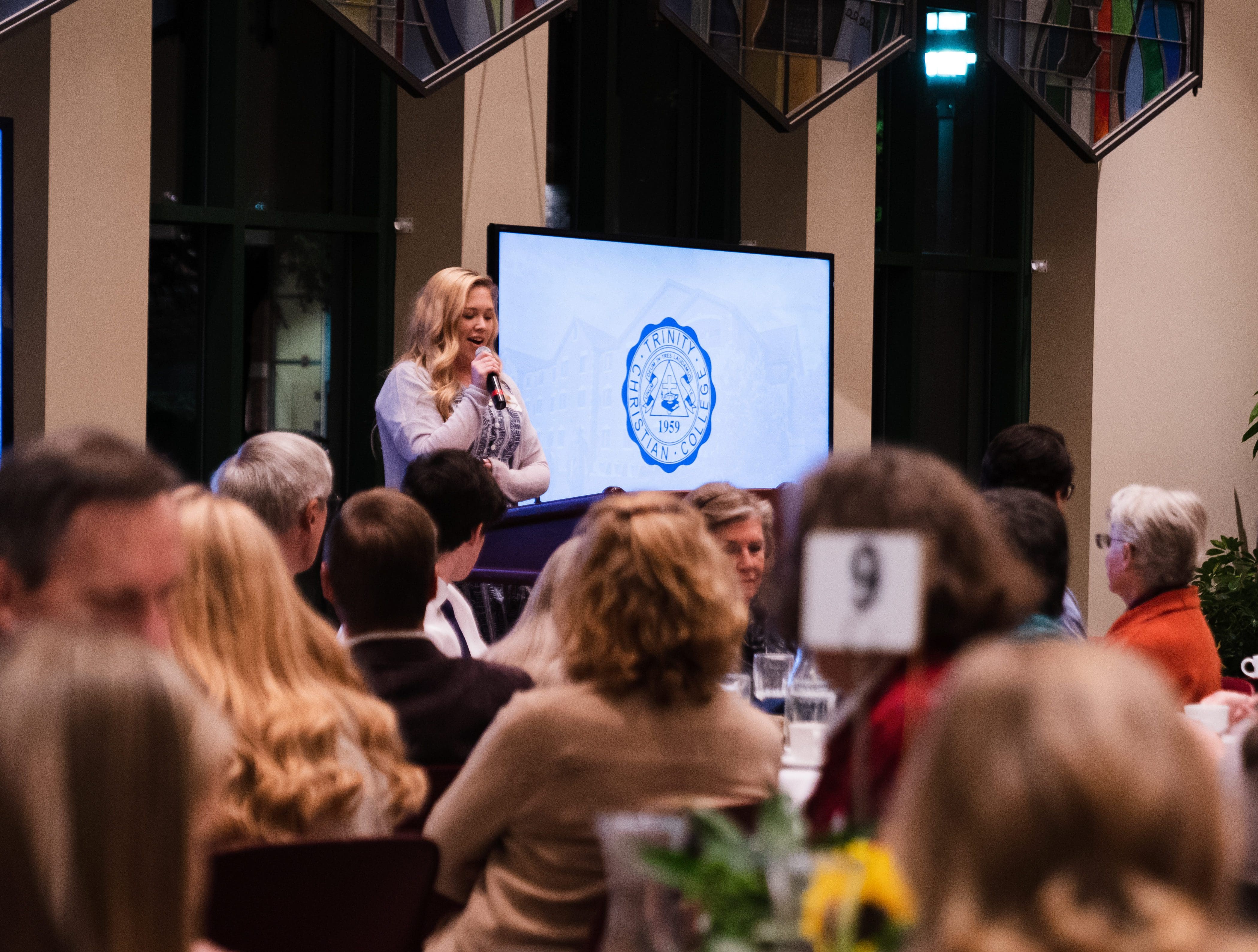 Trinity recently hosted the Annual Scholarship Dinner in the Grand Lobby of Ozinga Chapel, for a joyful evening that brought together donors and students.
According to Rick Van Dyken, Vice President for Advancement, the evening allows for sharing, engagement, and fellowship. "We are so very grateful for the impact that a scholarship can and does have on the students that attend Trinity," he said.
Along with time for conversation, two current students, Kennedy Kaptein '20 and Ross Barz '20, discussed their Trinity experiences and the impact that scholarships have played in their lives and President Kurt Dykstra shared the valuable asset that endowed scholarships are for the College.
Trinity currently has 96 endowed scholarship funds that provided a total of $296,500 to Trinity students this year, as well as 60 different annually funded scholarships provided each year that have provided $222,000 this year. Those numbers include three new scholarships that have been added in the last year:
— The Dr. George and Agnes DeJong Scholarship
— The William & Matilda De Witt Scholarship
— The Endowment for the Glory of the Lord
For more information about giving to or creating a scholarship, click here.
---