Mickens Serves as Guest Artist at Gospel Fest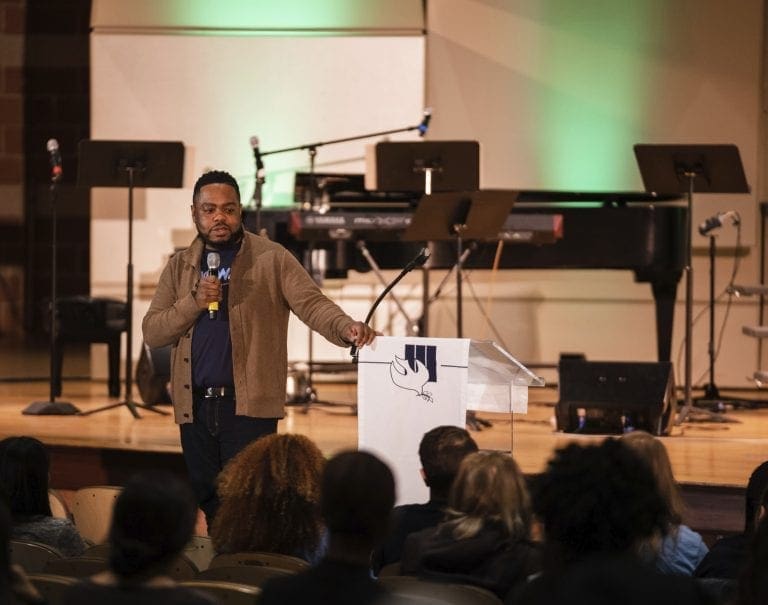 Trinity was pleased to welcome music director, performer, and producer Demond Mickens to campus on Feb. 22. He led and participated in several events, including the Diversity Scholars visit and Gospel Fest 2019.
Mickens also spoke at Chapel, offering a meditation on the theme "I Am." He spent time with the Diversity Scholars who were visiting campus and discussed "Diversity Designed by God." Mickens shared some of his story about growing up in Gary, Ind., moving to the Chicago suburbs, and his explorations of different church congregations as an adult. "Whether we believe it or not, we are all part of a bigger picture," he told the group gathered in the Vermeer Fireside Room for the discussion. "We should never look at what we come from and our culture and shun it."
Mickens ended his day at the College as a featured guest at Trinity's Annual Gospel Fest that evening.
---