Wolff Named Professor of the Year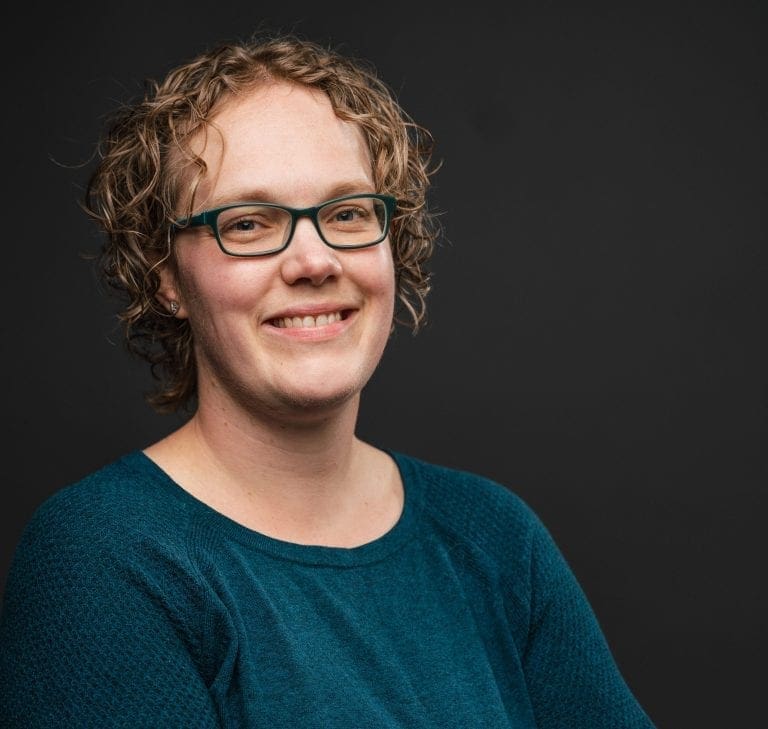 Prof. Kara E. Wolff, Ph.D., Associate Professor of Psychology, Department Chair, and Director of the Graduate Program in Counseling Psychology, has been named Trinity's 2019-20 Professor of the Year.
"I was pretty shocked, and it's very exciting," said Wolff. "I work with so many really fantastic faculty members, and I've learned so much from them."
As 2019-20 Professor of the Year, Wolff will be honored at the May 4 commencement and offer the message at Trinity's 61st Annual Convocation this fall.
Among those who nominated her, Wolff was lauded for her teaching, scholarship, and mentorship. Several nominators cited her exceptional ability to address often-challenging topics such as race, gender, and sexuality in a hospitable, Christian way.
Wolff said her work is part of a collaborative effort, for which she is grateful. "I don't do this by myself. We succeed together. And I'm grateful for my students, who are willing to take on topics that are difficult and messy," she said.
Wolff joined Trinity in 2012 and teaches undergraduate and graduate level courses in psychology and counseling psychology. Her research interests include race and racism, issues of gender and sexuality, clinical supervision, colorblind ideology, and identity.
---