2024 Young Authors Reception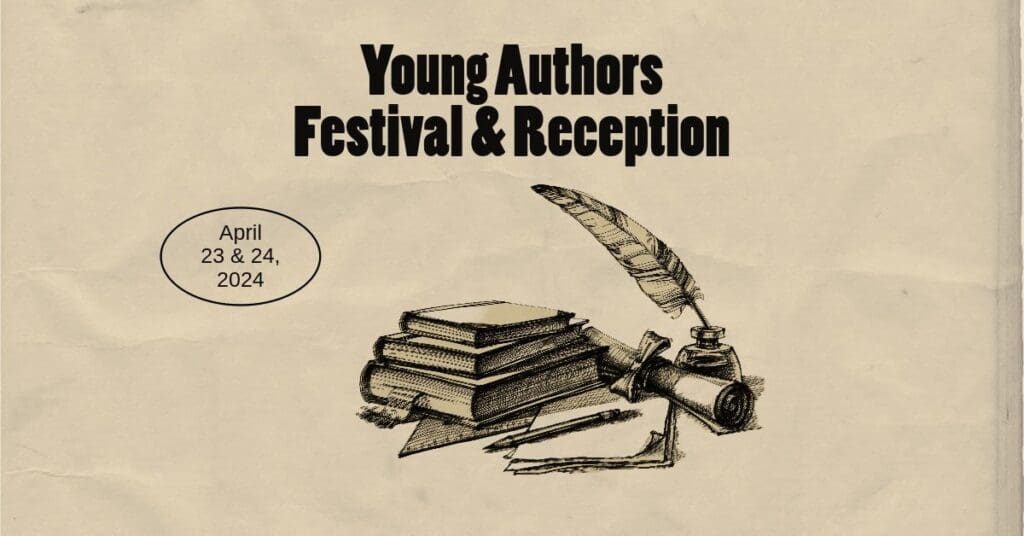 The Education department is excited to host our 2024 Young Authors Reception on April 23 and the Festival on April 24th in the Ozinga Chapel.  The festival brings together a children's author, over 250 elementary school students, thirty or so Education students, and celebrates writing for and by kids.
We welcome the college community, friends and families to join us at the Young Authors Reception (April 23th at 6:00p) for a wonderful evening, as our author gives a short talk about how to write stories, and then the Trinprov team will turn some of the stories by kids into short hilarious skits.  Reception to follow.
Please contact the Education department with any questions at education@trnty.edu.