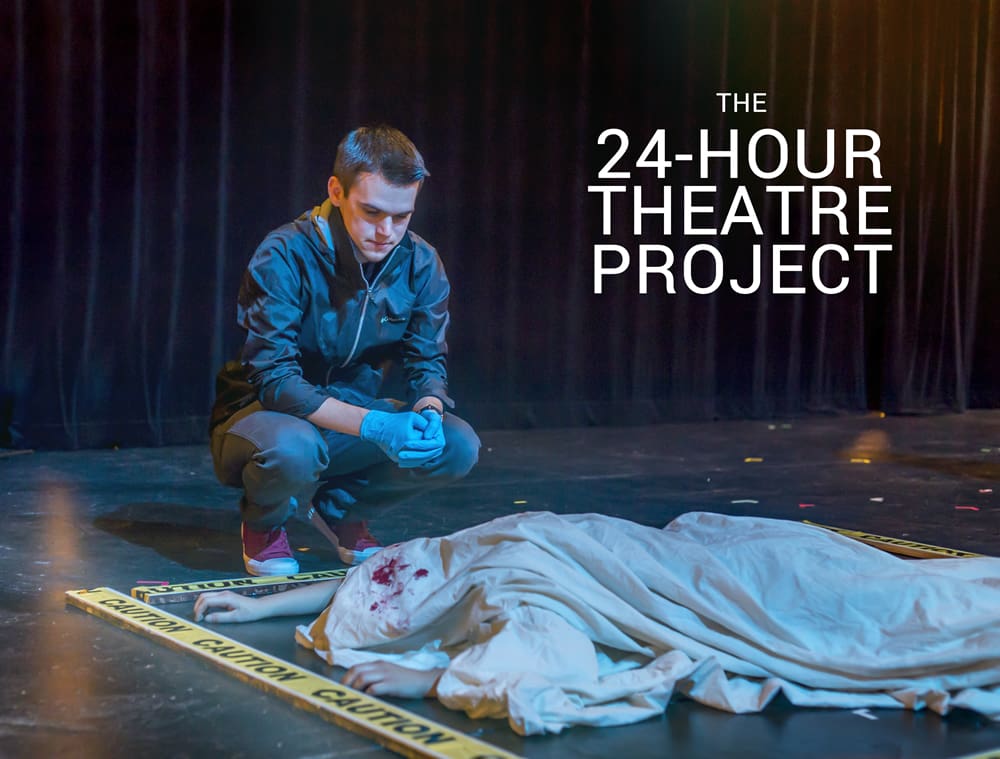 During this event, six brand-new ten-minute plays are written, rehearsed, and performed within a day.  Each play will be a response to, or exploration of, the same photograph, taken by a member of Trinity's community.
We will be looking for people to apply to write, to direct, to stage manage, to act, and to tech for our 3rd annual 24-Hour Theatre Project.  There will be six groups of 8 (playwright, director, stage manager, and 5 actors), plus a substantial tech crew.  Applications will be open to current students, alums, faculty, staff, and a few local high school students who are nominated by their teachers.
Performances will be at 8 pm and at 10 pm on Saturday, September 22.