Trinity's Annual Christmastide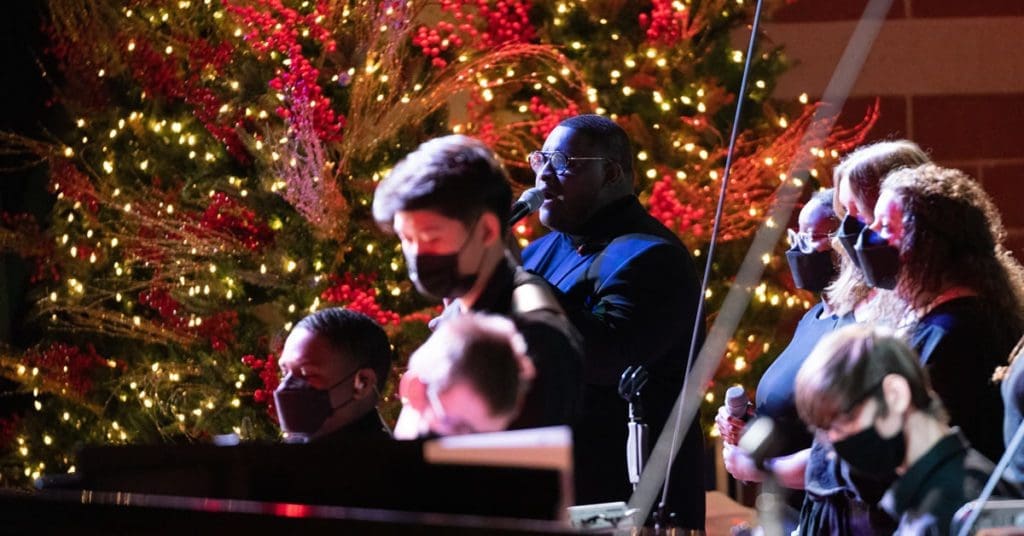 The music department invites the community to attend the annual Christmastide program on Saturday, December 3 at 4 p.m. in the Ozinga Chapel.
Doors open at 3:30 p.m.
Christmastide contains vocal performances by the Concert Choir, Gospel Choir, and Honors Ensemble. Trinity's Wind Ensemble and Brass Quintet will also take part in the celebration.
Tickets will be available on the Box Office page.  If you have questions or would like to order your tickets over the phone, contact the box office at (708) 293-4537 or box.office@trnty.edu.