Fall Mainstage Production: Macbeth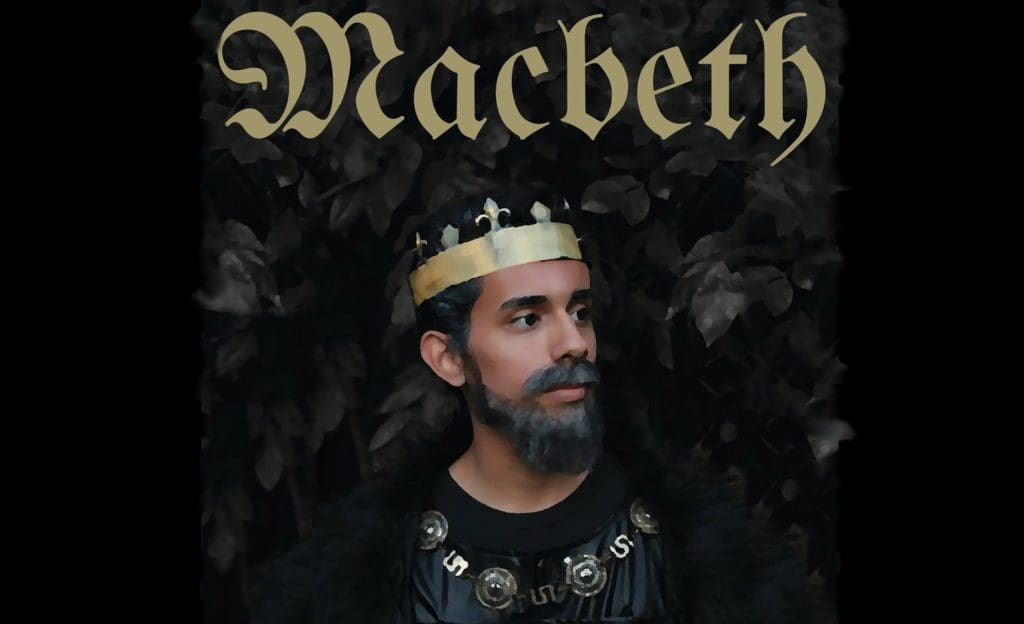 Something wicked this way comes…
Trinity Theatre presents the Fall Mainstage Production, Macbeth by William Shakespeare; adapted by Kim Darling.
In the play, three witches predict that Macbeth, a Scottish general, will become king of Scotland. This prediction suits Macbeth and excites his wife, too. She urges Macbeth to kill King Duncan and seize the throne. One murder leads to another as Macbeth transforms into a tyrant. Meanwhile, civil war is not far off, and neither is madness, which grips both Macbeth and his wife. In the final battle and "by the grace of Grace," order is restored, and the true king is seated on the throne. Shakespeare's conclusion reflects the hope of redemption and a brighter tomorrow
Please join us for an evening of Shakespearean artistry at Trinity Christian College's production of Macbeth. Our performance will be staged with live music in the Marg Kallemeyn Theatre as a trimmed-down, 90-minute version, keeping Shakeaspeare's original language intact.
Please be advised that this production deals with themes of war, death, and magic. There will be sword fights and death portrayed on stage, as well as flashing lights and loud sounds to accompany these moments. Those hard of hearing should seat themselves on the North and West banks of seating.
Performances will take place on Nov. 12, 13, 19, and 20 at 7:30 pm.
Virtual ticket sales for this performance end at 6:30pm on the night of the event. If you would like to purchase a ticket after this time, you may do so by visiting the Box Office in the ArCC. Please note that the Box Office does not take credit cards and will only be available to support purchases via cash or check.
Director: 
Kim Darling
Stage Manager:
Kathryn Van Wyhe
Production Manager:
Hailey Piorek
Cast:
Macbeth: Jacob Contreras
Lady Macbeth: Alexandria Eggert
Macduff: Asaph Figueiredo
Lady Macduff: Morgan Meinders
Malcolm: Jake Van Dyke
Witch 1: Dani Daujatas
Witch 2: Evie Dykhouse
Witch 3: Ely Peters
Duncan/Murderer: Caleb Last
Banquo/Doctor: Nick Morrison
Ross: AJ King
Seyton: Michael Moore
Fleance: Hyun Woo Cho
Porter: Dr. Mark Jones
Gentlewoman: Elizabeth Peterson
Macduff Daughter: Emily Darling