Student-Directed One-Act Plays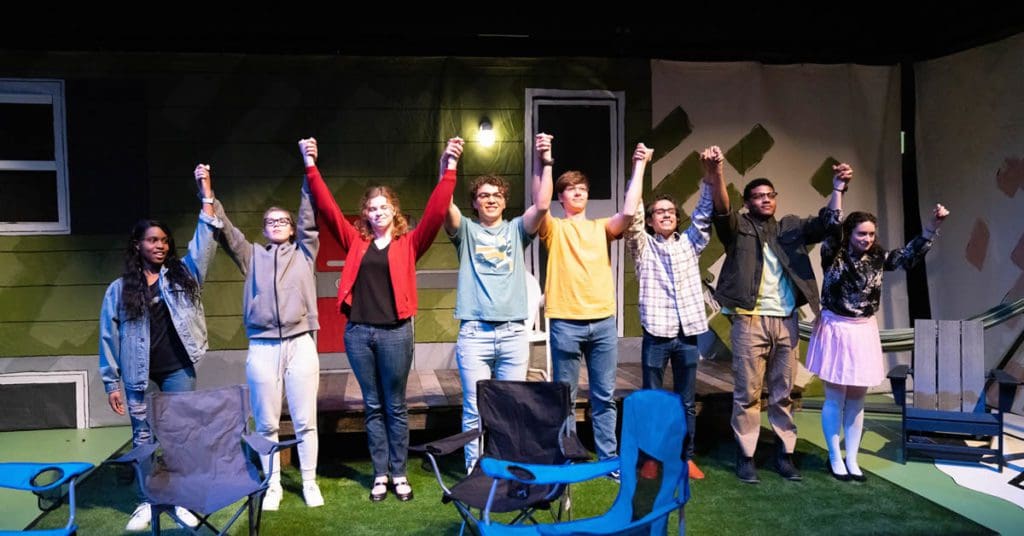 Trinity Christian College Theatre presents the 18th Annual Student-Directed One-Act Plays. This event will feature four short plays for a total performance time of approximately 90 minutes. The plays being performed for this event include:
A Matter of Husbands by Ferenc Molnar, directed by Adriana Klein ('24)
A Matter of Husbands features a conversation between a famous actress and an earnest young woman as they discuss the young woman's suspicions that her husband is having an affair. Stories are exchanged, lies are told, men are hidden in furniture pieces, and hilarity ensues!
The Door by Paul Elliott, directed by Mikey Moore, Jr. ('25)
The Door follows a conversation between Grace and her grandson Justin. It seems like a normal conversation, but as the story progresses, something is not right. Justin is not actually there; Grace is just imagining him. In reality, he has been brutally murdered due to his sexuality.
Mink by Peter Eyre, directed by MJ Huizenga ('24)
Mink is a mischievous farce that follows the story of a well-meaning but misguided trio of animal rights activists as they attempt to liberate a captive mink. The story relies heavily on physical humor, and this production will incorporate a modernized version of traditional theatre masks.
The Twelve-Pound Look by J.M. Barrie, directed by Nick Morrison ('25)
Harry Sims is preparing to be knighted, and a typist is coming to write up the story about him. Upon her arrival, Harry finds out that the typist is his ex-wife, Kate. He believes that she left him for another man, but upon further questioning, he finds out her reasons for leaving him aren't what he expected.
This performance will take place from 4:30 to 6:00pm in the Marg Kallemeyn Theatre of the Art and Communication Center (ArCC). Doors will open at 4:15. To purchase tickets, please contact the Box Office at